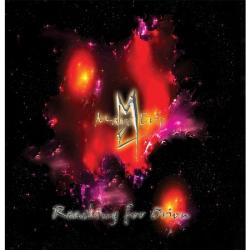 Marc Eric is a guitarist referred to as a "psychadelic blues guitarist extraordinaire".  He's played on movie and TV sountracks as well as playing on Graham Bonnet's "The day I went mad" album.  'Reaching for Orion' is his fourth album, and as normal he both plays guitar and sings.
Brief comments on a few songs..
'Burn the red' is a song I've got mixed feelings about – there's some great guitar work here with a bit of a Hendrix vibe and it's a good fast paced song, but for me the vocals just sound awful – I really can't stand them, so after the first couple of listens to the album I've taken to skipping past this song.  Happily though this song is an exception – the vocals on the rest of the album are far better – in fact they're very good.
'Technology and angels' is a song with a slow introduction and a softer sound.  It's also got quite a psychadelic feel to it, and sounds quite different to most of the other songs on the album.
The last track on the album is an excellent cover of the U2 hit 'Where the streets have no name', which really does sound great – a great way to end the album.
There's a real 70's hard rock feel to much of the album, with Jimi Hendrix being an obvious comparison at times.  There's also a blues feel at other times – this is a very diverse album with one common thread running throughout it – superb guitar playing and great songs.
Definitely well worth a listen.
Rating: 8.5/10
Track listing:
1. Dirty blue
2. Wicked Lil'
3. Burn the red
4. Smack down groovy
5. Momma said
6. Ain't easy
7. Long ride
8. Gypsy woman
9. Angeldust
10. Lost in Austin
11. Technology & Angels
12. Where the streets have no name
http://marceric.com/discography
http://www.cdbaby.com/cd/marceric10
http://www.cduniverse.com/productinfo.asp?pid=8944652