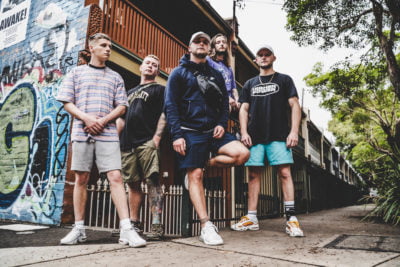 Sheffield shredders Malevolence return with another (few and far between) release. But if the quality of their releases is governed by time in between them, then please keep that as it is. This is a superb release.
'Reign Of Suffering ' was the band's full length debut in 2013, followed by 'Self Supremacy ' four years later. Both albums helping to cement the band as one of the UK's fastest up and coming Metal / Hardcore acts. This release comes as a bit of a surprise that it is only a three track EP, with the first two tracks already released, but my word what a three tracks. It's not quantity, it's quality. Never a truer word……..
We kick off with 'Remain Unbeaten ', which juggernauts along with it's highly imaginative riffage. Pace, Power, Anger. It's all here. Grumbling vocals, technical speed changes. Everything you would hope and wish for whilst in the pit.
'Keep Your Distance ' is interesting in our current climate. It's already been released but I bet this, when played live will relate back to our current Covid-19 lockdown. It's another belter. On a par with 'Remain Unbeaten ' in terms of technicality and speed.
Title track 'The Other Side ' certainly shows the band's more creative side through a beautifully crafted intro. It reminds me of Staind in the way they were pieced together 'It's Been A While ' as we delve more into the song. It has that feel, that depth, that oozing of emotion. The only downside of this EP?? Just that. It's an EP. An album full of songs of this quality would be something tremendous…………and few and far between.
Track Listing:
1) Remain Unbeaten   2) Keep Your Distance   3) The Other Side
Line-Up:
Alex Taylor – Vocals   /   Josh Baines – Guitars   /   Konan Hall – Guitars/Backing Vocals
Wilkie Robinson – Bass   /   Charlie Thorpe – Drums
Links:
Release date: 24/04/20 Running length: 12mins 7 secs. Fanastic EP. British Harcore/Metal at it's very best.
£1.79 (MP3) / £10.38 (CD)

editor rating