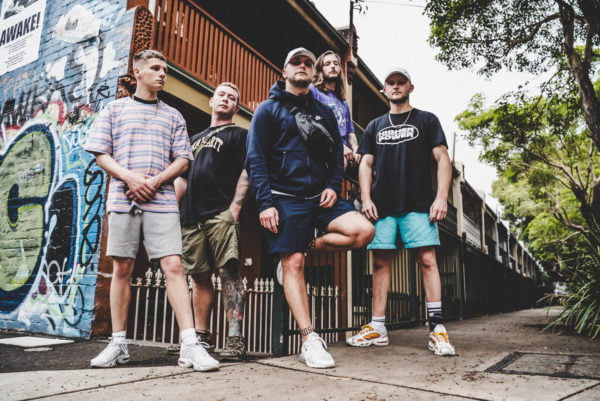 After reviewing Malevolence's superb new EP ' The Other Side ' for PlanetMosh last week, I took the chance to chat with Alex from the band, through the power of Media distancing of course! Here's what he had to say.
You've just released a new EP 'The Other Side'. Bearing in mind your last two releases have been full length albums, and the long timescales between them, why opt for an EP this time?
We wanted to make a short body of work to put out whilst we continue writing for our next full-length album, whilst also trying to push ourselves out of our comfort zone as much as possible. The choice to self-release came after a long discussion between the band about what we felt was achievable and after that it was obvious to us that this was the most logical route for us at our current level.
It's out on MLVLTD Records. Your own label I believe?
Correct! It's been a completely new experience for us, but it's been really rewarding to see so much support for our first endeavour into self-releasing a record. We wanted to challenge ourselves and to see if we could actually do it. I would definitely encourage bands in a similar position to consider it if possible!
I wrote in my review of 'The Other Side', track 2, 'Keep Your Distance.' In this current climate, quite apt I suppose??
Yeah absolutely! It's a complete coincidence if I'm honest however I feel like it has made the message behind the songs even more relevant!
It also features Bryan Garris. How did that come about? Tell me about the video for 'Distance'. Shooting locations etc….
The whole thing came together very organically!
We've become very good friends with the KL guys over the last 4 years. I had listened to Knocked Loose for some years before we first met them on our tour in the US and since then we have played numerous shows and festivals together. I hit up Bryan over instagram and asked him if he wanted to be on our new record, he was down and they recorded it the day before we started our tour together at the end of 2019. Knocked Loose had Elliot Ingham out filming some stuff with them on this tour, so we decided at the start that we would film a live video for Keep Your Distance and it was filmed over several dates.
I suppose we should talk about lockdown. Have you been forced to postpone any major gigs?
Yeah we've had a bunch of shows cancelled, which sucks but right now though keeping everyone safe is the priority! We will get back to live shows when it's safe to do so and they will no doubt be insane!
How has this whole situation affected you as a band, and how have you been keeping yourselves sane?
We're using the time to stay productive, focus on getting the EP out and trying to stay active. I've been trying to do some of the things I enjoy most as well as learn some new skills.
I notice that you've played with some major bands in the past. Can you all name one band that you HAVEN'T supported that you would love to do so on a personal level and why?
Hatebreed. They are one of my favourite bands and biggest inspirations in the world of heavy music.
And where would you like to play that you haven't already done so?
I would really like to hit up South America and Russia next. I also really want to go back to Asia and Australia as soon as possible!
So when Lockdown is over, what can we expect from Malevolence, musically and performance wise? Any big gigs planned for later this year?
At the moment, it's a case of waiting until we are at a point where it is safe to return to doing live shows. Right now we don't know how long that will be so we are going to use this time to try to focus on writing and preparing for that time so we can hit the ground running!
You can read about Malevolence's new EP HERE, and it can be purchased HERE.
Links: