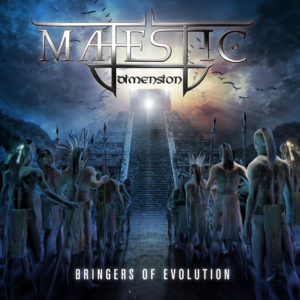 Following on from two self-released EPs, Swedish wannabe power metallers Majestic Dimension released this, their debut album earlier this year.  Unfortunately, both the band and the album are mis-named, and in numerous ways.
There is nothing which even warrants the descriptive 'majestic' and the everything is strictly one dimensional, with no depth to any of the songs, either in their composition or their delivery, both of which are extremely mundane and ordinary.
As for bringing any form of evolution to a genre which in itself is in danger of becoming staid and tired… well, unfortunately, this album is just that.
Tracklist:
A Larger Lie / Walls Of Tragedy / Broken / Devil's Triangle / Bringers Of Evolution / In Silence / Breaking Point / Days Before The End / Final Century