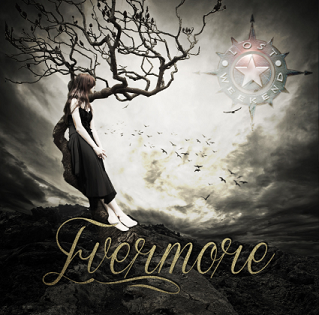 For nearly two decades Lost Weekend have been writing and recording their melodic brand of AOR without really gaining major plaudits or audiences. Early in their career, keyboard drenched albums like New Religion and Presence of Mind while not exactly earth shattering did have at least have some genuine highpoints, but somehow the band as a whole lacked a strong identity or presence to make the breakthrough.
Whilst there is no doubting the obvious talents of vocalist Paul Uttley and guitarist David Williams, if I had to level one criticism more than any other it's that the band rarely step outside of their comfort zone. To be fair they did try to change direction in the latter part of the last decade by adopting a harder rocking edge, but it proved unconvincing.
Evermore finds the band returning to the sound of their early records, but after a very promising start on the opening 'Reach For The Sky' – with a very fine, foreboding keyboard intro that leads you to believe the band are recharged and ready to rumble they very soon revert back to the tried and tested formula of old. Pleasant melodies and licks abound but nothing really catches fire.
One of the real highpoints however is the melodramatic ballad 'Falling By the Wayside' – probably one of the best songs the band have ever written. Steering away from the formulaic approach evidenced elsewhere, this a song of real class and heartfelt emotion. Utley sings over the lilting acoustically driven backdrop with conviction and Williams' trademark soloing gives the necessary eye-closing gravitas.
Like many of their previous albums there are fleeting glimpses of originality, but all too often the band seem happy to set the controls to autopilot on their well charted course to AOR land.
Track Listing.
01. Reach For The Sky
02. Love Will Find You
03. Be Who You Wanna Be
04. Got To Make It Through
05. Angel Sublime
06. Perfect Day
07. The Real World
08. Living For Tomorrow
09. Falling By The Wayside
10. Do You Remember
11. Evermore
12. Ain't No Friend Of Mine
www.facebook.com/lostweekenduk
Review by Kiki Jackson