The Fantastic Four would have no chance of defeating the ferocious four of Lady Rage, point proven by their just released single 'Because F You', so devilish it needs exorcising! It's the first of four to be released in 2022 that should make this year a major rager for sure.
Formed in 2019 and describing themselves as an "All-Chick-Punk-Rock-Band" they cram as much as they can in just under three throttling minutes. Ballistic bass guitar and hypnotising drum beats intro herald a broken glass chewed vocal tirade first verse of "You're living in a hell hole, you're sucking the life from souls. You're getting by with what you stole. Bullets dodged, stop, drop and roll". Big fat guitar riffs are suffocating and wiry guitar lines give off an indie vibe for a very impressive song.
Purchase links to 'Because F You' and other band info are here :- https://open.spotify.com/album/59F6CxE0InMFlgemjRAGmk… I https://album.link/i/1613185212 Because F You – Single by Lady Rage I https://www.facebook.com/ladyrageuk/ I https://www.instagram.com/ladyrage_official/ I https://www.youtube.com/c/LadyRage_official I https://twitter.com/LadyRage_UK
Lady Rage band line up :-
Siren Sycho – Lead Vocals.
aBomb – Guitar.
Dee Chi – Drums.
Emilala – Bass Guitar.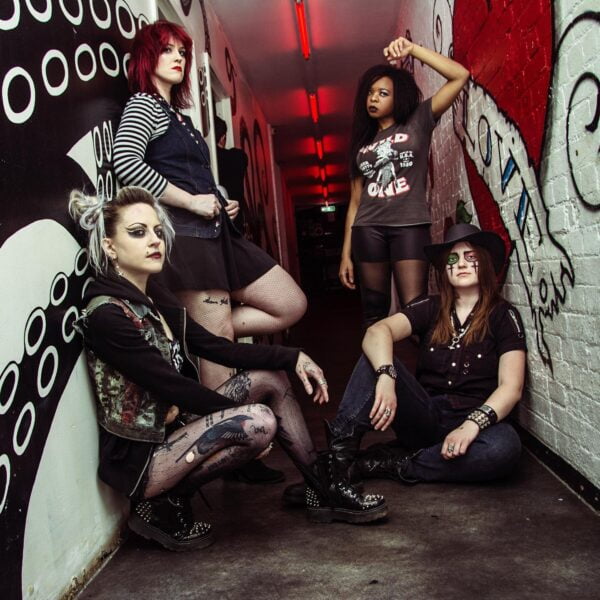 "The heaviest sound in high heels" sums up Lady Rage as they rage to order with latest single 'Because F You'.