KING CREATURE announce details of the much-awaited second album SET THE WORLD ON FIRE and release WISDOM TOLD video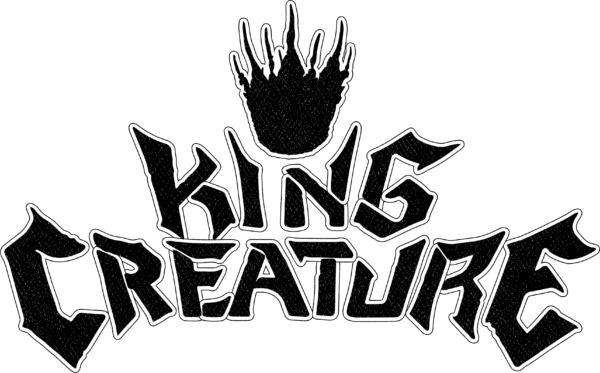 Cornish rockers King Creature have announced their second album Set The World On Fire. Recorded with the help of John Cornfield (Supergrass, Muse) and Mike Exeter (Cradle of Filth, Black Sabbath), King Creature pieced their sophomore album together throughout lockdown. Using a converted garage and a lot of determination, the band worked together to produce a gritty hard rock album that follows on from their 2017 debut Volume One.

Alongside the announcement of Set The World On Fire, King Creature release brand new single Wisdom Told; a heartfelt ballad of epic proportions shows a gentle side to the ominous creature. A track that powers through and creates vulnerability for listeners is a celebration of father's past and present.
The album has been a work in progress from the band over the year, whilst they've toured with the likes of Phil Campbell and The Bastard Sons and Doro. Discussing the wider album the band said: "While the lockdown commenced, everyone at KCHQ knew that now was the time to be productive. We converted HQ into a makeshift studio and worked with our engineer/producer John Cornfield  over the internet sending files back and forth, the result was the new album and singles that are all just about to drop. The album is a reflection of the country/world at that time with some coincidental lyrics that gained more notoriety after we had written them, like "I cant breath" in the song Beautiful Fatality which became associated with the BLM movement. The same happened for the song No Getting Out Alive, written before the start of the pandemic which eerily became a thing that we all went through again just a coincidence. The album in general is pretty deep and somewhat dark, we have made a dynamic shift in our songwriting as we mature and evolve as a band yet we feel the harmonies and structure give the whole thing a lighter feel. In our opinion it's a step up from our last album."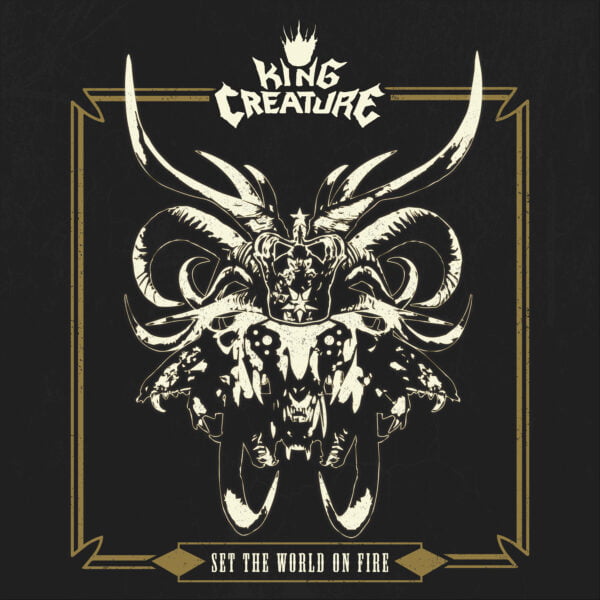 To celebrate the announcement, the band play a sold-out socially distanced show in Cornwall that will be later streamed online. Following the release, they head out to play Monsterfest and tour with Orange Goblin in Winter.

Nov 14: Monster Fest, Inverness
Dec 11: Dublin Grand Social, Ireland
Dec 12: Belfast Limelight 2, UK
Dec 14: Glasgow King Tut's, UKDec 15: Manchester Gorilla, UK
Dec 16: Birmingham Asylum, UK
Dec 17: Cardiff The Globe, UK
Dec 18: London The Underworld, UK
Dec 19: London The Underworld, UK
The album is available on CD and Vinyl and can be ordered with a limited album artwork t-shirt.Pre Order Set The World On Fire here.
Track Listing
Desolation
Captives
Wisdom Told
Falling Down Again
Storm
I Quit
Demon Within
No Getting Out Alive
Beautiful Fatality
Fear Of The Fool
Live Forever
LINKS – https://kingcreature.stors.co/band.html