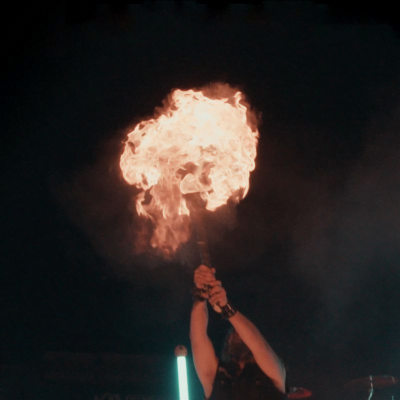 I first heard Desolation, brand new single from King Creature when they played it live in Manchester last Friday, the day it was released It was one of my highlights of their set and they have captured that intensity in the studio. Earworm buzzing riffing backed by a vocal delivery that captures the mood of the song subject of the state of our planet is all melody with muscle. Huge choruses lead to twin guitar overload. A very impressive release to say the least. Catch them while you can as they are main support to Phil Campell And The Bastard Sons now.
King Creature band line up :-
Dave Kellaway – Bass guitar/lead vocals.
Matt K Vincent – Guitar/backing vocals.
Dave Evans – Guitar.
Jack Bassett – Drums.
A monster of a single from King Creature. Play it loud and proud!