Now Boarding for 'Pepperland'!
FM's Keyboard Wiz Jem Davis Announces his Superb Genrefluid, Musically Diverse Solo Album & Its First Single
There's a new kid in town: 'Pepperkid2' — the bright, new brainchild of FM's creative keyboardist Jem Davis. 'Pepperkid2' is the guise Jem has adopted for his solo album project: an album entitled 'Adventures in Pepperland' — due for release on 12th November 2021. The first single from the album, 'After the Rain' drops on October 15th giving a first taste of the high quality, but very varied tracks its parent contains.
Jem designed this album to be what he calls, "genre-fluid". It certainly escapes pigeonholing and offers listeners a rich, varied, joyful experience: a Peppery smorgasbord of treats, you might say.
"In the Summer of 2020, during Lockdown," Jem reflects, "I moved to a cottage near Lutterworth that came with an amazing ready-built studio. Naming it 'Electric Pepperland', I immersed myself into my music, writing whatever inspired me.
"It soon became clear that there were many songs that didn't fit the FM vibe and I needed to get them out there somehow, so under the guise of a project I called 'Pepperkid2' I set to work!
"Not being gifted in the vocal department, I asked my good friend Mike Dyer (Grand Slam) to be the main vocalist/co-writer, who kindly accepted."
You'll certainly get your money's worth with this album, both from the strength and quality of the individual tracks AND the musical diversity you'll find in the playlist! Not to mention the great replay value as you're sure to find favourites you'll listen to repeatedly.
"The album follows no genre restrictions, so the styles are varied but all come from the mad world inside my head and from the heart!
After the Rain' — the first single to drop from the album — is awash in rock energy, powerful vocals and a storming guitar solo: This time I knew I needed something special so I asked my old friend from UFO/Grand Slam: Mr Laurence Archer if he would do the Honours and boy did, he!"
"So, sit back, make yourself a Pepper sandwich. Disengage from the world for an hour and take a trip with me into 'Pepperland'!"
If you have got a taste for melodic and creative, high-quality, rock, 'Adventures in Pepperland' needs to be on your RADAR. It's as simple as that. Take a first step with the single 'After the Rain'. It really is an adventure and a wonderful experience!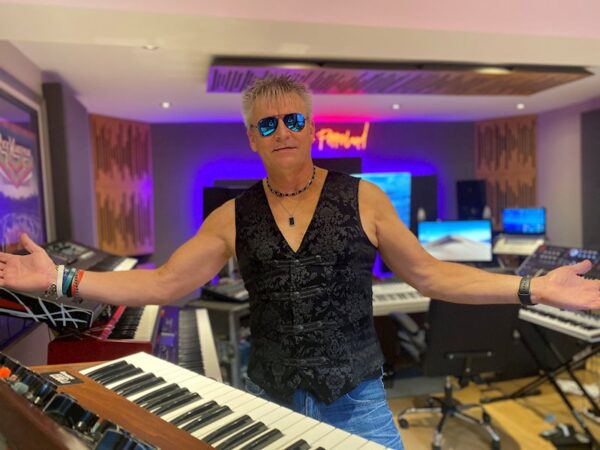 In Jem's own words about the album
The Album also features my fellow Bandmates from FM
Jim Kirkpatrick, doing a great Vocal plus Lead Guitar on the title track.The amazing voice of Steve Overland on Fools Lullaby. My old friend and bandmate from UFO / Grand Slam Mr Laurence Archer for the Guitar solo on After the Rain!
When it came to the guitar solo on Breath of Life I had one person in mind, the incredible Guitar talent of Mr Nigel Spennewyn who didn't let me down and
Also did a blinding job on Voodoo, ATLG and Behind the Glass
And not forgetting Hayley Simones wonderful Backing Vocals on Finding my way!!
The Album follows no Genre restrictions so the styles are varied but all come from the Mad world inside my head and from the heart!!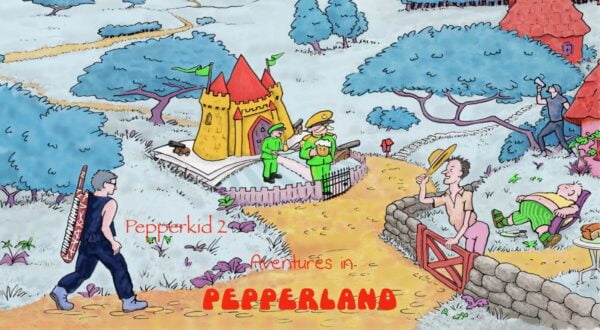 Adventures in Pepperland is now available for pre-order at www.Pepperkid2.com