THE GRANDMASTER: 'Skywards' – debut album by new Brazilian/German metal alliance
The Grandmaster sees the pairing of renowned German power metal guitarist Jens Ludwig (Edguy) with Brazilian vocalist Nando Fernandes (Sinistra, Brother Against Brother) for the creation of 'Skywards', a stunning debut album of melodic metal that will be released on 15th October.
"I heard the songs 'True North' and 'Lunar Water' and they made me want to participate immediately," states Ludwig, adding that "this album contains diverse and powerful songs with an outstanding vocalist. I really felt like I had a great connection with everyone involved, especially Alessandro [Del Vecchio, producer]. Right time, right place, right songs, right team… it just felt 'right' to be a part of it. And it's been about time for me!"

For his part, Fernandes explains that "I was inspired by the compositions, especially the vocal melodies, and from the first listen could see that my voice would match perfectly with each song. I was really moved during the recording process as some of the lyrics were really touching and helped to make my performance more real, while the quality of the musicians involved also helped to make my job much easier. This album encompasses hard rock and traditional metal with elements of progressive and melodic metal that make it an extremely varied listen, and I would love to hear it myself if I wasn't part of it. For those who like to listen to songs with strong interpretations and emotional solos with an aggressive feel, this is a full plate!"
The Grandmaster project was put together by Frontiers President and A&R director Serafino Perugino to further showcase the talent of Fernandes, a singer whose style follows in the tradition of metal greats such as Ronnie James Dio, Jorn Lande and Russell Allen. Ludwig is one of the most gifted guitarists in the power metal genre and proves himself to be the perfect foil on an album that is a powerful combination of styles with superb production courtesy of the multi-talented Alessandro Del Vecchio.
THE GRANDMASTER
SKYWARDS
debut album
out 15.10.21
(Frontiers)

pre-order link
orcd.co/skywards
includes the single
SOMEDAY SOMEHOW 
 video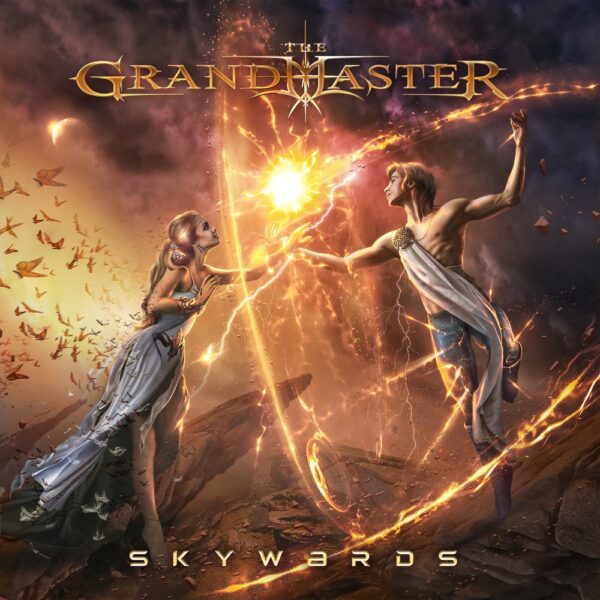 SKYWARDS
TRACKLISTING
1  Lunar Water
2  The Tempest
3  Someday Somehow
4  Dead Bond
5  Cannot Find The Way
6  Song Of Hope
7  Skywards – Earthwards
8  True North
9  Surrender
10  Turn The Page
11  The Source
THE GRANDMASTER : Nando Fernandes (L) and Jens Ludwig (R)

MUSICIANS
Nando Fernandes – vocals, backing vocals
Jens Ludwig – guitars
Alessandro Del Vecchio – bass, keyboards, backing vocals
Mirkko De Maio – drums

facebook.com/TheGrandmasterBand