I was recently approached and asked if I would be interested in doing a feature on an up and coming band from Newton Abbot in Devon, and I'm glad I was asked.
Despite two thirds of the band still being below the UKs legal drinking age, Ethyrfield have already achieved more than most bands twice their age. Originally formed in 2014 under the name New Project the trio of Zach Cornish (18, vocals and bass), Ben Cornish (17, guitar and backing vocals) and Dan Aston (15, drums) quickly established themselves on the local gig scene. Their fresh sound and energy gave them the opportunity to compete at the Rock the House competition which they subsequently won and were then asked to perform at the American Ambassador's residence, no mean feat considering their drummer still hadn't graduated from primary school by that time!
More gigs followed together with increasing media interest and appearances on local TV. In 2015 Ben was selected to participate on National TV as part of the Sky Arts Guitar Star series winning through to the finals. Here his talents attracted the attention of none other than the legendary Tony Iommi who has ever since acted as his mentor.
More gigs followed and saw the band supporting acts as diverse as Hawkwind, Uriah Heep, Nazereth, Curved Air and Snakecharmer. This period allowed the band to cement their stage craft and they decided to change their name to Ethyrfield in 2017 to reflect their new level of maturity and released their debut self titled EP.
The band continued making waves in 2018 winning the Metal 2 The Masses  shows for the West Country securing them a position at the 2018 Bloodstock festival supporting Judas Priest, Nightwish and Gojira and the strength of their performance on the Introducing Stage at the 2018 Giants of Rock festival led them performing on the main stage at the Giants of Rock festival in January 2019 alongside Skid Row, AC/DCs Chris Slade and FM.
2019 will see Ethyrfield playing at Amplified Festival in July and at Hard Rock Hell in November amongst many other gigs – see HERE for full date listing.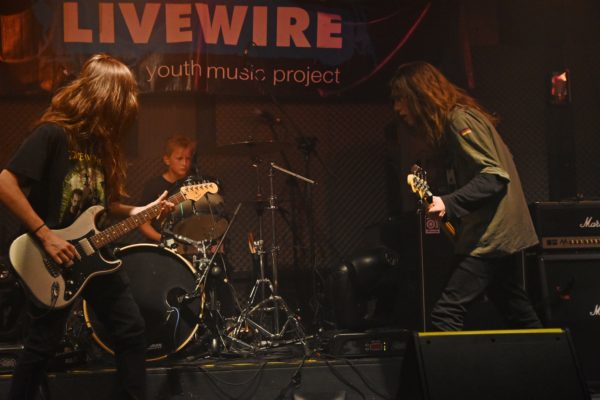 Links: