Founded in 1989, Costa Rican thrashers Deiphago return with another onslaught of insane thrash, 'I, The Devil',  their fifth full length album.
Fuelled by incomprehensible speed and accuracy, these guys remind me of when Napalm Death introduced themselves with their classic debut 'Scum'  in 1987. To say this album is for the heaviest of ears is an understatement. Each song is brutal in every way. Piercingly non-understandable in parts, such is the speed and force emerging from this three piece outfit.
Some wouldn't call this music, but others would call it a work of art. To be able to play like this you need the precision of a Fighter Pilot and the memory of an Elephant. There's no stand alone tracks here, so don't expect it. Just expect a blitz of insane noise, power, precision, confusion, and a sudden urge from time to time to come up for air.
It's shockingly powerful, yet at the same time draining. The feeling you get after a couple of hours at the gym. You've got to sit down, got to switch off. I think seeing these guys live would be an experience in itself to be honest. A good experience but at the same time a worrying one.
Let's re-cap here. Musically brutal and not to everyone's taste. Musician-wise, the best there is. Album-wise, got to be heard to be believed. Check them.
Track-List: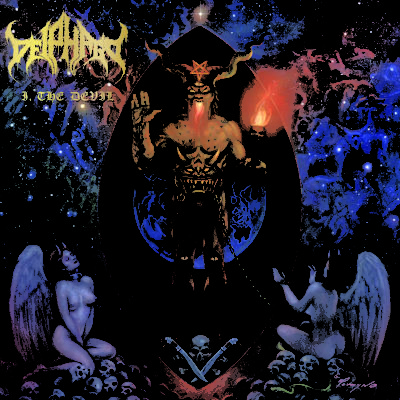 1 – Intro
2 – Quantum Death
3 – Neuro-Satanic Circuit
4 – 11_4_6
5 – Deus Alienus
6 – Chaos Protocols
7 – Anti-Cosmic Trigger
8 – I, The Devil
Line-up: Voltaire 666 – Vocals & Bass   /   Sidapa – Guitars   /   Erick Mejia – Drums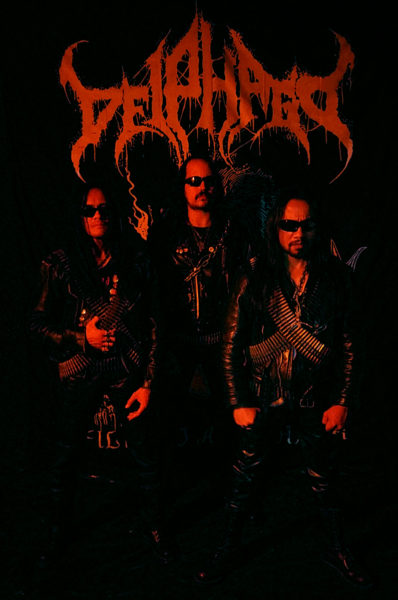 Links:
Release date: 30/04/18. Length: 39mins 7secs. Brutal & extreme Death Metal thrash!!!