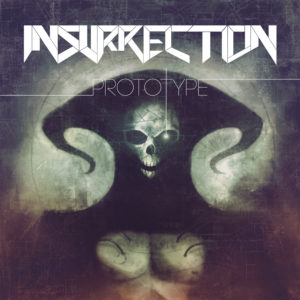 This third album from Quebec's Insurrection is unusual in that the band sing in both their native languages – French and English – which shows due respect to their Canadian heritage.
Apart from that, 'Prototype' also pays faithful homage to the band's death metal roots, especially in its winding twin guitar harmonies and Steph Jomphe's razorblade-swallowing vocal growl, while at the same time integrating elements of groove and industrial – the latter most notable in the use of walls of sound to batter the listener into submission, and the former in the breakdowns and chorus structures.
An interesting, eclectic album meriting further investigation.
Track list:
Overprocessed (intro) / Abattoir / The Chronophones / Checkmate / Sueurs Froides / Hellfire / Trois Minutes de Carnage / Archetype / Prototype / They Rise / Bruits Sans Fin
http://www.InsurrectionMetal.com