Frontiers Music Srl is proud to announce the forthcoming debut album by Ginevra, a new Swedish group comprising vocalist Kristian Fyhr (Seventh Crystal), guitarist Magnus Karlsson (The Ferrymen, Primal Fear), bassist Jimmy Jay (H.E.A.T.) and drummer Magnus Ulfstedt (ex-Eclipse, Nordic Union).
Entitled 'We Belong To The Stars', the album is out on 16th September, but the first single from it for the song 'Unbreakable' is available now.


Fyhr had initially come to the attention of Frontiers with his group Seventh Crystal, whose 2021 debut album 'Delirium' was released via the label and recognised instantly as a breath of fresh air in the melodic rock genre. Fhyr also contributed to the songwriting for 'Shifting Time', the new album by Giant that is also on Frontiers.

Fyhr had subsequently supplied the label with some songs he had written for use on other projects, with one in particular ('My Rock N' Roll') impressing his company boss to the extent that he suggested Fyhr front a new band and make an entire album of songs in that vein. This has resulted in a record of superlative Nordic melodic hard rock akin to H.E.A.T, Eclipse and Crowne, albeit heavier and more guitar/riff-oriented than most music in that style.
With a powerful vocalist/songwriter in Fyhr and the stunning guitarist and songwriter Magnus Karlsson soon on board, it didn't take too long to recruit a top-notch rhythm section in Jimmy Jay and Magnus Ulfstedt to complete what is a truly stellar quartet. Led by the pairing of Fhyr's vocal and songwriting talents with Karlsson's stunning guitar playing and additional songwriting contributions, they have birthed something truly special and fans can anticipate yet another gem from the ever fruitful Swedish rock scene.

GINEVRA
WE BELONG TO THE STARS
debut album 
out 16.09.22
(Frontiers)

pre-order/save
orcd.co/ginevra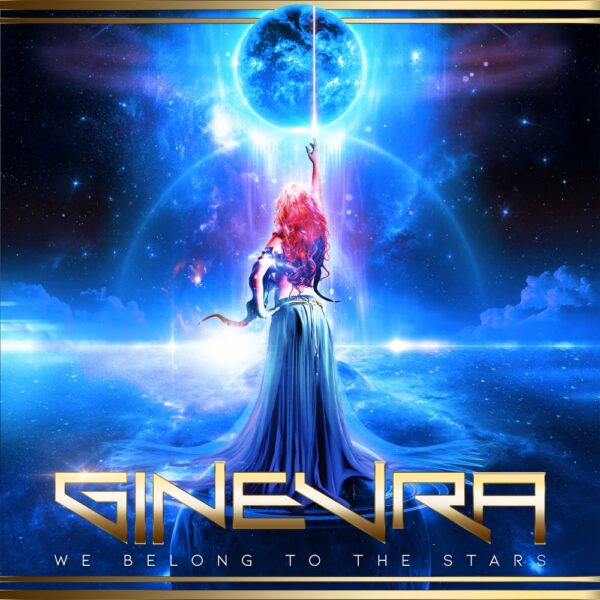 WE BELONG TO THE STARS
TRACKLISTING

1  Siren's Calling
2  Unbreakable
3  Apologize
4  Masquerade feat Chez Kane
5  Break The Silence
6  Brokenhearted
7  We Belong To The Stars
8  I'll Be Around
9  Falling To Pieces
10  The Fight
11  My Rock N' Roll

Produced, mixed & mastered by: Alessandro Del Vecchio
Executive Producer / A&R: Serafino Perugino


GINEVRA
Kristian Fhyr – vocals, backing vocals, keyboards
Magnus Karlsson – guitar, keyboards
Jimmy Jay – bass
Magnus Ulfstedt – drums
Additional musicians
Chez Kane – vocals on 'Masquerade'
Alessandro Del Vecchio – keyboards

facebook.com/ginevrarock