Post-punk merchants Eva Bartok release their self-titled debut EP this Friday 23rd August, and I have to say this feels like a very risky EP, in all the right ways of course.  Clocking in at just over ten minutes, this EP comes and goes within the blink of an eye.
Opener 'Lies And Tricker ' blazes new ideas and energy. It may not follow usual punk DNA protocol but it's refreshingly different and it branches us a new avenue from within this genre. Cracking riff at the end. The band's debut video 'Chess Club ' follows instantly and continues where 'Lies And Trickery ' left off. The heavy parts of these tracks remind me of a local band to me called Infants. They both share the same angry attack that Nirvana used to pull off to perfection. Simple, yet effective.
'Mexico ' puts more anger through it's paces. What I like about this track is the off-key chorus. It works really well. 'Houses ' finishes off this ten minute onslaught with more of this great formula. I'm sure I'm hearing some Placebo here. Either way, a great EP and I can imagine a live set from these guys would be very, very pulsating.
Track Listing:
1 – Lies And Trickery   2 – Chess Club   3 – Mexico   4 – Houses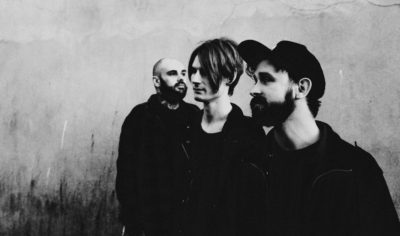 Line-up:
Chris – Guitar   /   Rob – Bass   /   Mikey – Drums
Links:
Release date: 23/08/19. Running length: 10mins 38secs. Super EP to wet the whistle.