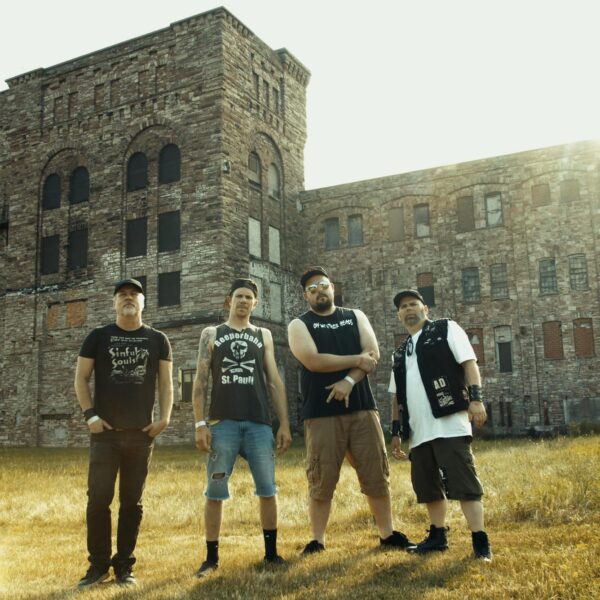 We must give thanks to Barrie, Ontario, Canada for unleashing Spades GT as they fire up the furnace in hell with their incendiary debut album Sewer City Radio, saying that "We've come to save rock n roll"
These eight party starting and finishing songs crash and burn with a put up or shut up attitude, point proven by album opener 'Hands'. They don't palm you off with a limp song, just imagine an unholy mixture of Motorhead fire and fury fuelled by an unrelenting thrash attack that gets even more psychotic with a snare drum driven midsection, peppered with outrageous guitar solos.
'Final Girl' is a boisterous barrage of power pop punk delivered with a chipped tooth snarl and a big f**k you to the non believers, ending on a mighty kerrang!
'XS' is excessively all hard rocking mayhem delivered by a broken glass swallowed lead vocal, earworm guitar lines and riffs that are pinned down by a watertight rhythm section.
A pit opening main riff for 'Cenobites' is a hellraiser that sends this turbocharger on a hot rails to hell ride of prominent bass guitar belligerance and more wrist snapping snare work.
'Succubus' is a rumble in the jungle of punch packing prowess as it roars along on a lung busting vocal and raw as you like riffing.
Touches of Public Image Limited in the intro bass lines pick up the pace for 'Sewer City Radio' as this tantalizing toe tapper also hits hard and heavy with tectonic plate planet shifting power and precision and a lengthy outro guitar solo.
The recording levels must have been in the red in the studio for 'Red' as this is the fastest and heaviest blast of proto thrash par excellence on the album for three thrilling minutes of headbanging causing mayhem!
This highly impressive debut ends far too early as 'Black On Black' closes it on a mean, moody, menacing intro, sending it heading out to the highway for this punchy pounder that also growls and grinds on riffs set not to stun but to kill.
Band links are here :- https://www.facebook.com/SpadesGTMusic I https://www.youtube.com/results?search_query=sewer+city+radio+ I https://www.instagram.com/spadesgtmusic/
Album track listing :-
Hands.
Final Girl.
XS.
Cenobites.
Succubus.
Sewer City Radio.
Red.
Black On Black.
Spades GT band line up :-
J.D Pearce – Lead Vocals.
Dan Horton – Guitar.
Tyler Reiner – Drums.
James Roy Daley – Bass guitar.
Album produced and engineered by Kyle Merchant.
Lead guitar on 'Final Girl' and 'Red' from Jay Sarazin.
Lead guitar on 'Sewer City Radio' from Steve 'Lips' Kudlow.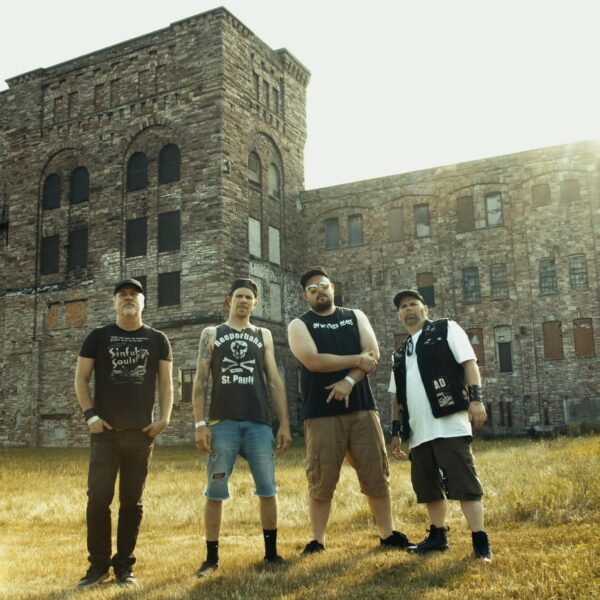 Definitely not a sewer city, just a bright future for Spades GT as they release their debut album Sewer City Radio!