Mick Rossi, musician and one of the founding members of Manchester Punk Rock band Slaughter and the Dogs, turned actor, writer and producer's new album Gun St. was released on 23 February via Secret Records. The CD includes a booklet* featuring all the lyrics and a detailed background behind Mick's inspiration for the album and why he chose the title. Gun Street, being the narrow cobbled thoroughfare, behind Great Ancoats Street, in Manchester where his Italian grandparents lived. He cites his main influences as being David Bowie, Mick Ronson and Lou Reed.
The album opens with Give Me Life, with an organ intro which leads into a driving rhythm section and features an uplifting guitar solo from The Cult's Billy Duffy, who also grew up in Manchester.
Ride starts off gently before building in both tempo and volume and has some interesting licks, I heard elements of Ram Jam's version of Black Betty in the guitar solo. Brightest Star is a heartfelt ballad, with added keys, which Mick explains (in the booklet*) is about a relationship, with that one special person.
Telegram Sam's a stomping cover of the T Rex classic in which, I felt, Mick had cleverly intertwined the rhythm from their song Bang a Gong (Get it On)! Followed by another stomper in Love Life with it's Last Great Dreamers vibe and searing riffs.
High High Low Low starts with a marching beat and guitar licks which seem to be speaking to you think Yankee Rose by David Lee Roth. Anticipation, has roots in T Rex. Final track I'll Never Love Again is a gentle song with the vocals sounding similar to those of David Bowie in places and put me in mind of the Everly Brothers Let It Be Me. A beautiful song to end the album.
Mick, himself says that he never wanted to sing, he 'just wanted to be that blonde guy with the Les Paul'* but this great follow up to his earlier album All the Saints & all the Souls shows his versatility, he not only sings but has written all the songs (except Telegram Sam). There's a good balance of ballads and stompers! I'm using the analogy of a rainbow with it's beautiful colours throughout which reach a peak in the middle before gently coming back down to that pot of gold at the end.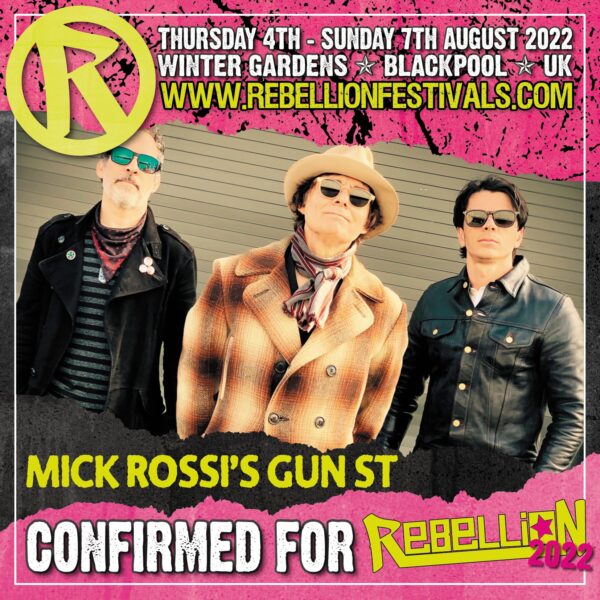 Band Members:
Mick Rossi – Lead Vocals/Lead Guitar
Dan Graziano – Bass Guitar
Mark Reback – Drums
.
Track List:-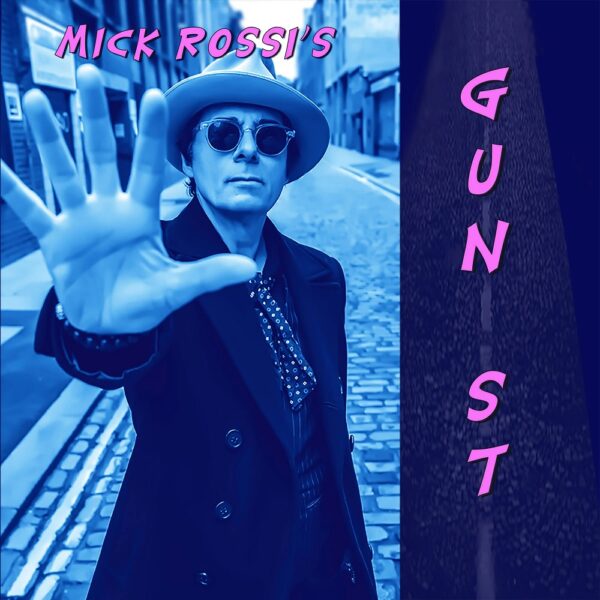 Give Me Life
You Got Something to say to Me
Ride
Brightest Star
The Reckoning
Telegram Sam (T Rex cover)
Love Life
High High Low Low
Anticipation
Dancing with a Dead Man
I'll Never Love Again
Links: –
Facebook / Twitter / Instagram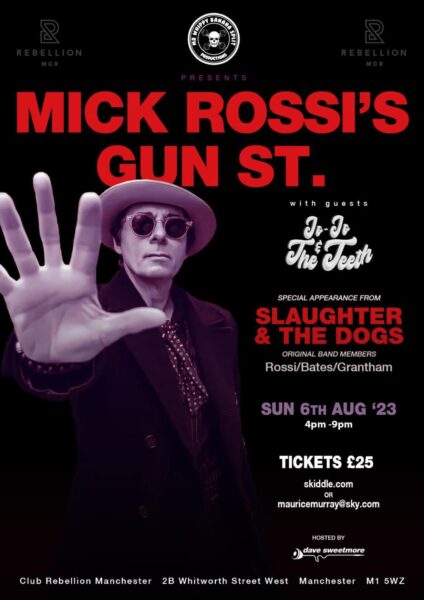 Mick, himself says that he never wanted to sing, he 'just wanted to be that blonde guy with the Les Paul'* but this great follow up to his earlier album All the Saints & all the Souls shows his versatility, he not only sings but has written all the songs (except Telegram Sam). There's a good balance of ballads and stompers! I'm using the analogy of a rainbow with it's beautiful colours throughout which reach a peak in the middle before gently coming back down to that pot of gold at the end