In celebration of the release of their new EP 'That Was Then, This Is Now', Envy of None have revealed a beautiful and striking new video. Recalling the idea of retro Pop Art genius Roy Lichtenstein seen through the lens of a psychedelic graphic novel in the beautiful clip's vibrant and stylistic imagery.
Created by Olivier Boscovitch (YouTube / Instagram), who has previously worked with David Guetta, the artist was handpicked by Andy Curran, to create a video that was inspired by Maiah Wynne's lyrics representing both a metaphorical and literal chase.  
NEW EP 'THAT WAS THEN, THIS IS NOW' IS OUT NOW VIA KSCOPE 
LISTEN / ORDER HERE – https://EnvyOfNone.lnk.to/TWTTIN
Andy Curran comments:
The video was created by the super-talented Olivier Boscovitch. I discovered some of his work online and reached out to him and he loved the song 'That Was Then'. He was inspired by the dark and haunting lyrics that Maiah wrote for the song. He pitched the concept of a girl riding a chopper and travelling through a fictional trippy landscape, basically her life while being chased by a bad assed villain in a muscle car. The  driver of the car represents the person in our lives that we're getting away from. Olivier's amazing graphics are a testament to his unique creativity, we're very lucky to be working with him. 
He continues:
I'm super proud of the new song, Ty Dennis played a killer drum track that breathed new life into the song and we're very grateful that Alex reached out to him. I think the track itself shows a real growth for Envy of None. It's like we've hit out stride creatively and a nice marker to punctuate that our first record was not a one and done thing. It really opened the floodgates for us writing wise and we're well on our way to a 2nd record.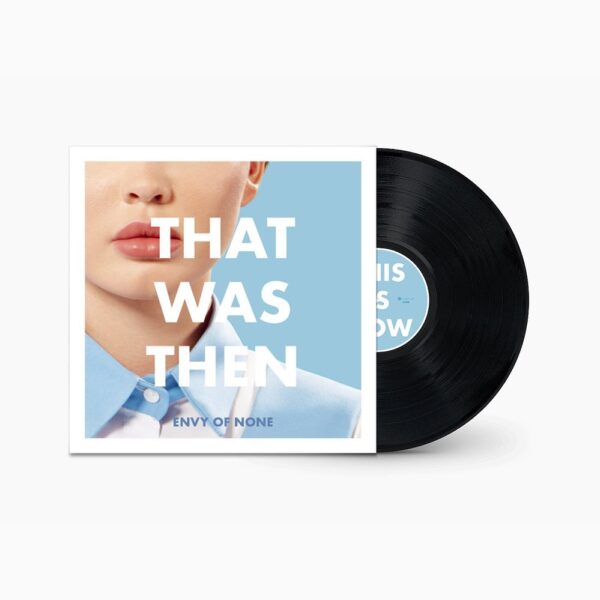 'That Was Then, This Is Now' track listing:
1 – Lethe River
2 – You'll Be Sorry
3 – Dog's Life (Remix)
4 – Dumb (Der Dummkopf Remix)
5 – That Was Then
The all-star lineup of Alex Lifeson, Andy Curran, Maiah Wynne and Alf Annibalini, continue the exponential growth of their trippy, edgy atmospheric sound that took the world by surprise. The new EP is made up of very adventurous tracks that consist of remixes of 'Dumb' and 'Dog's Life'. Alongside 'Lethe River' and 'You'll Be Sorry' only previously released on the deluxe edition of their debut record.
Following these, the EP culminates with a newly recorded track 'That Was Then'. The song undulates progressive dexterity and is a perfect example of the unbound writing ability this incredible band showcases.
All tracks were written, arranged, recorded and produced by Envy of None.
'That Was Then, This Is Now' remains in canon with the band's sound of their eponymous debut whilst also pushing the boundaries and is a fantastic prologue to the next chapter of Envy of None's story as the band have been in the studio creating new music and remixes.
An essential addition to their repertoire.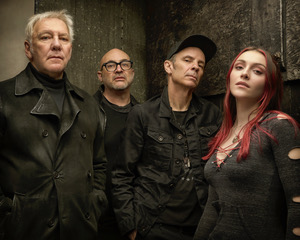 ENVY OF NONE IS:
Alex Lifeson
Andy Curran
Maiah Wynne
Alf Annibalini
ENVY OF NONE ONLINE
https://www.facebook.com/envyofnone