Welcome to the new Empyre.
UK rock band Empyre, who recently signed to Kscope, will release their new album Relentless on 31st March 2023.
They now find themselves alongside the likes of TesseracT, The Pineapple Thief and Envy of None, on a label that has previously released albums from Steven Wilson, Porcupine Tree and Tangerine Dream.
'Joining the Kscope family of artists feels like a validation of us as songwriters. We have a sense of reassurance, and we're proud to be a part of it.' states Empyre frontman Henrik Steenholdt.
Widely regarded as one of the hardest-working bands of the past few years, Relentless was recorded between pandemic lockdowns and during their previous album's (The Other Side) release cycle. Once again they encamped at Parlour Recording Studio, Kettering for recording with Neil Haynes, before handing mixing duties to Chris Clancy at Audioworks (Machine Head, Those Damn Crows, Massive Wagons) – who has magnified the band's dark, emotional, rock sound with an elevated deep richness.
Their new single, the rock epic, "Hit & Run" stands out as one of the most emotional and powerful tracks on the record, it's accompanied by a cinematic new video. WATCH HERE:
Commenting on the track the lead singer Henrik adds, "Hit and Run" is about returning to somewhere you once knew well, picturing it as if it had been frozen in time, but on your return, the realisation comes that whilst the place still provokes powerful memories so much has changed over the years that there isn't much to relate to there anymore. Specifically, it's about my return to a town where I lived in Denmark. It's quite a sad song, but we felt the sentiment behind it really lent itself to a warm, slightly dreamy, 80s vibe, and that may well be something we want to build on in the future."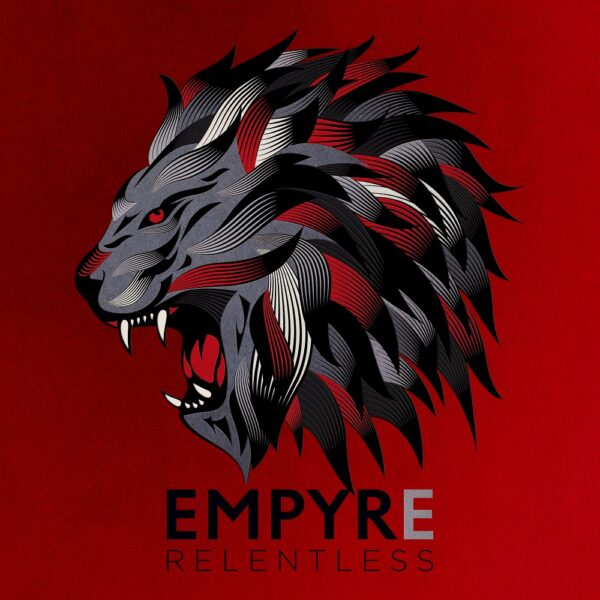 Tracklisting:
1. Relentless [03:57]
2. Waking Light [04:36]
3. Parasites [05:18]
4. Cry Wolf [05:28]
5. Hit And Run [04:00]
6. Forget Me [05:48]
7. Silence Screaming [05:01]
8. Road To Nowhere [04:34]
9. Quiet Commotion [06:10]
10. Your Whole Life Slows [03:18]
The album's title track Relentless (VIDEO AVAILABLE HERE: https://youtu.be/mUtnLl0T818)  also showcases Empyre's work ethic and ethos, and musically, the hard rock track will resonate with listeners in their scene. "Relentless, at least in the title, reflects Empyre and our level of dedication and ambition. Whilst the album as a whole is not pure hard rock, we felt the best way to introduce it would be with a striking and formidable title track, letting Relentless set the tone in terms of intensity", the band add.
'We write arena rock and playing arena stages is something we aim for. I won't be happy until I'm standing on that arena stage', Henrik adds. With regular comparisons to the likes of Alter Bridge and Soundgarden mutated with Dire Straits and Muse, it's clear that Empyre's music was written with the big stage in mind.
Other tracks such as Waking Light and Hit And Run capture the band's more commercial side, featuring a warm, enveloping sound, while Forget Me showcases the album's emotive edge, as the haunting, delicate ballad builds to a euphoric ending, a song that would be at home on the arena stage.
Since their debut album Self Aware in 2019, Empyre has won Classic Rock Magazine's "Track Of The Week" on three separate occasions alongside a 'High Hopes' feature, while Kerrang! described their sound as "slick, vast and like the music was written with the help of an architectural blueprint for an arena". 
Planet Rock heralded the band as 'Ones to Watch', playlisting the tracks 'New Republic' (https://youtu.be/wfIH4uPMKIg ) and 'My Bad' and on the strength of the 2020 Winter's End performance immediately booked them for the Planet Rockstock 2021 main stage.
Aside from their high aspirations and determination Empyre are also known for a darkly self-deprecating sense of humour and have proved they have what it takes to stand out from the crowd by delivering an engaging, if unsettling mix of melancholy, hope, and hopelessness, often within the same song.
Relentless will be released on the following formats, with additional bundles and items available exclusively through the Eyesore Merch band store – all are available to pre-order here https://empyre.lnk.to/Relentless 
Limited edition digipack CD version with an alternative cover, featuring 4 bonus tracks
Limited edition red-coloured vinyl LP 
CD 
LP 
Digitally
EMPYRE LIVE IN THE UK
March 11th – Album Listening Party, Northampton Filmhouse (SOLD OUT)
March 11th – The Black Prince, Northampton (SOLD OUT)
April 22nd – KK's Steel Mill, Wolverhampton 
April 30th – Station 18 Festival, Swansea
June 2nd – LoveRocks Festival, Bournemouth
July 30th – Steelhouse Festival, Wales
What the press has said about Empyre:
"Empyre's music is colossal sounding" – Planet Rock "Empyre have become masters at taking the formula for British atmospheric rock and infusing it with their arena-ready signature sound" – Guitar World
"Atmospheric but punchy modern rock" – Classic Rock
"Slick, vast and like the music was written with the help of an architectural blueprint for an arena" – Kerrang
 "A profound style of rock music you haven't heard before" BBC Introducing
"One of Britain's brightest new talents" – PlanetMosh 
Alongside the release of their upcoming album the band's music has also been featured on the soundtrack for the new British film, 'A Touch of Vengeance' which is out now and available on Amazon Prime. 
Empyre is:
Henrik Steenholdt: Vocals and guitar
Did Coles: Lead guitar
Grant Hockley: Bass
Elliot Bale: Drums