Elupia deliver a masterpiece.
Elupia, a four piece band from Japan are possibly one that have slipped under your musical radars before now, so it's my pleasure to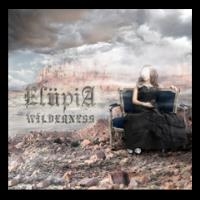 bring them to your attention. As with a lot of contemporary Japanese rock bands the level of technical ability is exceptionally high but Elupia seem a clear notch above the rest in terms of application and composition.
I am still scratching my head thinking of a genre to put them in though as the musical style is at times madder than a bag of cats, flitting as it does on a regular basis from classical to rock to techno and most other points in between, all bound together by the astoundingly good female Soprano vocal of Nene, who is in possession of one of the strongest voices I've come across in a long long time.
The album opens with 'Risky Wine' and the atmospheric sounds of Church bells against an almost film score esque orchestral section before launching into a rock/jazz fusion segment led by Nene's sultry and vamp like performance, culminating in a powerful soprano finale ( I did say it was a crazy mix). 'Man In The Fire – The Frantic Escape' is a simply beautiful track that shows the strength and depth of the vocal to a very high degree, flawless in every aspect, generating emotion and passion coupled with an obvious enthusiasm that comes across really well.
The album as a whole borders on becoming a piece of musical art in places, such is the depth of technical dexterity on display, which is expertly performed, this of course makes it a difficult one to get up and dance to but moreover the listener is compelled to sit, listen and absorb each section, indeed as the album progresses it becomes even more absorbing and enchanting. I listened to 'The Hypnotizing Forest' for example, totally engrossed, taken on a fairytale ride through distant snow covered forests, a journey of over seven minutes that represents one of the most accomplished cross genre compositions I have ever heard.
I must admit to liking the female led classical metal a la Tarja and others and this is right up there with the finest. The band also seem to quite like this track as the following 'Forest Run' is a continuation of the same theme, although sufficiently different to stand out as a great track in its own right.
To sum it all up, here we have what is technically a mini-album but contains more elements within the seven tracks included than most bands could pack into a fifteen track offering. It has been a genuine pleasure to listen to, indeed, the more I do the more I love it, a really impressive release.
If you are a fan of Symphonic or Classical Female Fronted Metal you should really be checking this album out.
Track Listing;
1. Risky Wine
2. Man In The Fire – The Frantic Escape

3. Fly My Butterfly
4. Ödland
5. The Hypnotizing Forest
6. Forest Run – The Hypnotizing Forest Second Movement
7. I Like My Shoes
Elupia are;
Luisca – Guitar
Yugia – Organ
Nene – Vocals
Hisa – Piano
'Wilderness' is out now, visit the bands web pages for further details.
https://www.facebook.com/elupia