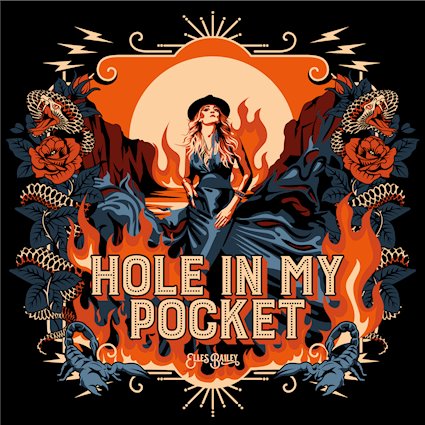 Elles Bailey makes a welcome return with her single 'Hole In My Pocket', the first track taken from the deluxe edition of her chart topping album Shining In The Half Light, due for release on March 17th 2023. She's a hard touring artist, sharing stages with Don McLean, Van Morrison, Kris Barras (who filmed the single), Martin Harley and Grammy award winning Mike Farras as well as her own headline tours of the UK and Europe.
A very quick review would be "just sublime" but this song is well worth dissecting. Elles croons the lead vocal that can definitely describe the old saying of "Music hath charms to soothe the savage beast". Bubbling bass guitar lines eloquently pin down this sultry blues par excellence! Keyboard swathes and earworm guitar lines add colours to the musical melting pot and inventive drum pieces herald nirvana being reached when gospel tinged backing vocals precede a race to the finish line outro.
A pre-order link to the album and other information are here :- https://ellesbaileypreorder.com/ I https://earache.lnk.to/HoleinMyPocket I https://linktr.ee/ellesbailey
Hole In My Pocket band personnel :-
Elles Bailey – Lead Vocals.
Joe Wilkins – Guitar.
Jonny Henderson – Ivories.
Matthew Jones – Drums.
Grace Lightman – Backing Vocals.
Elio Evangelou – Backing Vocals.
Kat Marsh – Backing Vocals.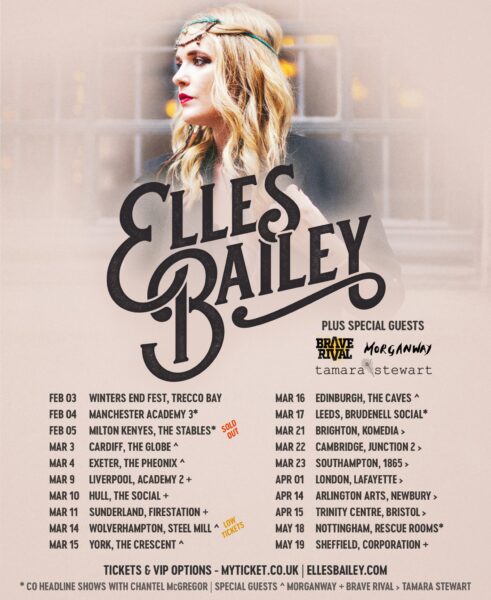 Hole In My Pocket is a tantalizing teaser from the deluxe edition of the Shining In The Half Light album.