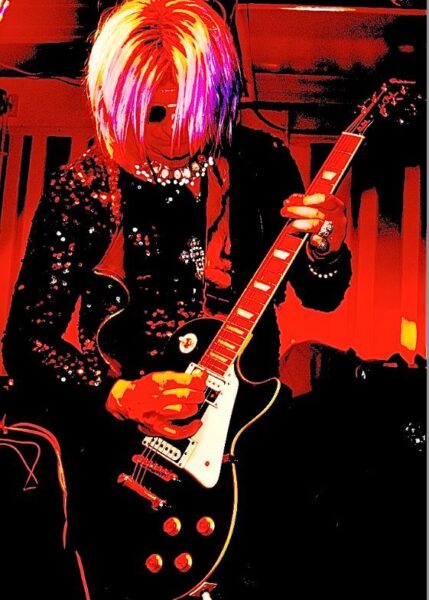 Following the release of her stellar debut solo album Diamonds on Tenth Avenue earlier this year 'Trans Revolutionary freedom fighter' Edweena Banger (see biography here) is set to release her follow up album Diamond Rocks on Monday (14 December 2021) with an album launch/Christmas party at the Star & Garter in Bolton on Saturday (18 December 2021).
A dozen tracks make up this twelve carat Diamond Rocker! Here are some observations. Opening track Rock n Roll Land a song about breaking free for the weekend 'Drinking like a rebel and dancing to a rock n roll band' had a taste of Joe Elliott's DOWN 'n' OUTZ' Rock and Roll Queen. Then comes the first of three tributes to some of rock n roll's greatest legends. Give It up for Johnny with references (in the lyrics) to 'The Dolls', 'Jetboy', 'Chinese Rocks' and 'Mystery Girls' the Johnny in question is, of course, Johnny Thunders of the New York Dolls and Heartbreakers fame. A song with Undertones of My Perfect Cousin, literally, as I was reminded of their track of that name.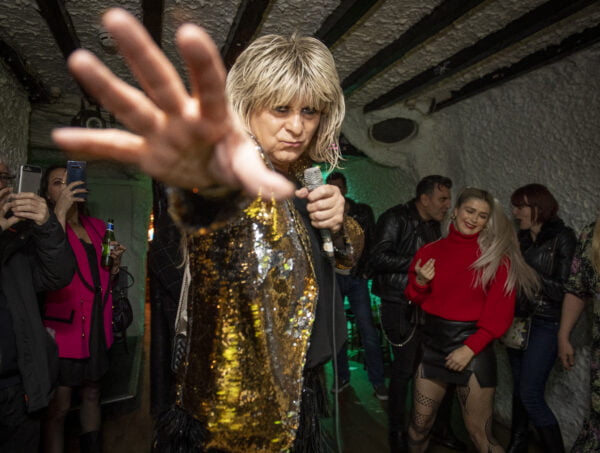 Seven Deadly Sins as the name suggests is about vices an upbeat number with a nod to David Bowie's Suffragette City. Speaking of David Bowie Aladinsane Again is Edweena's tribute to the great man with many associations to him such as 'Major Tom', 'Life on Mars', 'Ziggy', 'Starman' and 'Gene Genie' cleverly worked into the lyrics. Love is Great is the closest thing you're going to get to a ballad on this album, think something along the lines of Peter Frampton's Show Me the Way.
Penultimate track, and the last of the tributes, is Boogie in the Well of Love, with it's T Rex's I love to Boogie vibe is a fitting tribute to their late frontman Marc Bolan and it got me thinking, what is this well of love to which Edweena refers? Apparently it's a puff pastry with a hollow centre and erotic connotations, and has been featured on The Great British Bake Off! Recipe here. I had often wondered why Edweena was so fascinated by tea and cake with the vicar!
Final track Let's Do It, is an upbeat number with a driving rhythm, about life after lockdown, including the lyrics 'Jump to it, let's do it too' 'After the lockdown we got plenty to do' true that. We have, but less time to do it in! After starting the year with a banger, the charismatic and versatile Ms Banger ends the year with another Diamond Rocker! Bang on Edweena!
Track List: –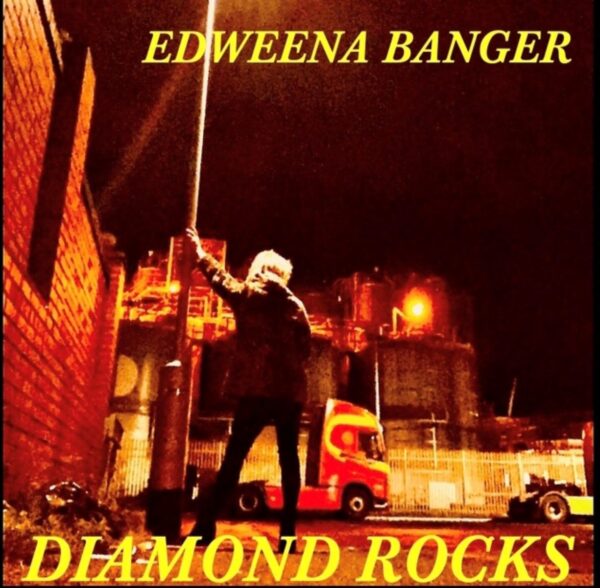 1. Rock n Roll Land
2. Give up for Johnny
3. She's the One
4. Diamond Rocks
5. Where did it all go Wrong
6. Seven Deadly Sins
7. Aladinsane Again
8. Fall and Rise
9. Love is great
10. A New Religion
11. Boogie in the Well of Love
12. Let's Do It
All songs on the album are written and performed by Edweena Banger with Phil Rowland playing drums on Aladinsane Again and Let's Do It.
Links:
Facebook / Website
After starting the year with a banger the charismatic and versatile Ms Banger ends the year with another Diamond Rocker! Bang on Edweena!