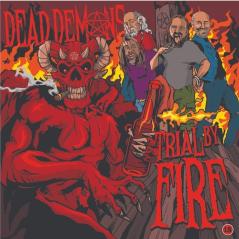 Welcome back from the dead, the Dead Demons with with their brand new EP Trial By Fire. Due to the quality of these five songs, this trial was thrown out of court with ease. Formed in December 2019 in South Yorkshire, the EP kicks off with 'Devil May Care' and the devil certainly does by laying down some big fat fiery riffs to test the strength of your speakers. It forges along on headbanging grooves, backed by a watertight rhythm section and a hellish histrionic lead vocal.
An air raid siren warning intro to 'Time Is Your Enemy' will shift your ear wax from air guitar heaven of roaring riffs. Edgy vocals add a bite to up the heaviness ante until it goes down the gears for a sedate midsection, ending on finger bleeding guitar solos.
The spirit of NWOBHM flows through 'Outlaw' as free as the wind burning up the tarmac full throttle. Vocals are snarled to capture the wheels of steel lifestyle.
A razor sharp intro to 'Trial By Fire' heads off down the highway towards mesmerising rhythms, stadium filling choruses, ending on a shimmering guitar solo and chest beating "whoa oh oh's"!
This very impressive release ends on my favourite track as 'Another Space In Time' has a lengthy, moody intro to set the scene to a ballad with balls, meandering along until midway it brings the hammer down for a molten metal guitar extravaganza midway, ending rib rattling snare drum prowess.
A pre-sale link to the EP due for release on October 9th is here plus band info :- https://dead-demons.sumupstore.com/product/trial-by-fire-ep?fbclid= I http://deaddemons2020.wixsite.com/mysite-1
Dead Demons band personnel :-
Mark Hale – Vocals.
Chris Weatherall – Guitar.
Pete Harriman – Bass Guitar.
Johnny Booth – Drums.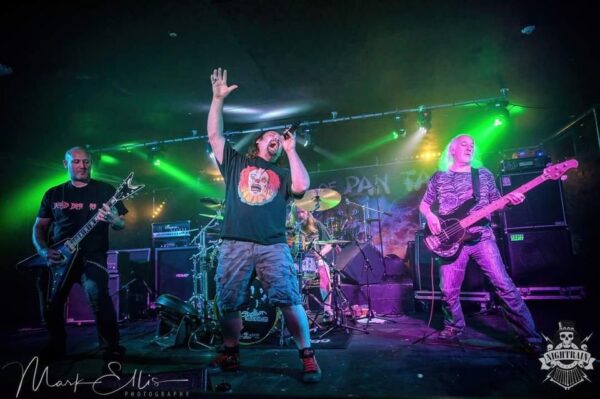 Get yourself dead set for October 9th 2023 as Dead Demons unleash their Trial By Fire EP!