Yorkshire based yellers Dead Demons rise up with this frantic four-song EP, Mortuus Daemonia, due for release on August 14th 2020, to rattle your bones and not just your ears!
It's NWOBHM tinged which is fine by me as they open with 'Dead Demons'. Its creepy grooves capture the vibe of the title, throw in some pulsing bass guitar lines, a chorus of "Dead demons don't ever look back. Dead demons the shadows attack". Throw in some mighty "Whoa oh oh's" and its a strong start.
'Line Em Up' tells of life on the road as a skull crushing main riff drives this headbanger along full bore, topped off by a shimmering solo and choruses of "Let's get crazy, live for the day, let's get crazy, what do you say?"
Touches of 'Green Manalishi' pop up during 'Overload'. Subject matter is of finishing work and feeling the excitement of going out to rock out, point proven by a chorus of "Overload, overload, the needles in the red and we're ready to blow. Overload, overload, we're running hot and we're ready to go.
Last track is the current single 'Dead Man Walking', and available to download on all major platforms. It's their heaviest song here and hurtles along on a snare driven-snap, a gnarly lead vocal and guitar histrionics.
Mortuus Daemonia EP track listing :-
Dead Demons.
Line Em Up.
Overload.
Dead Man Walking.
For anyone that's pre-ordered or would like a copy of our 4 track Ep. Please send £5 plus £1 p+p to the payment link below with your full address, they will be sent via royal mail week commencing 14th August.
Thank you for your support ❤
https://paypal.me/Deaddemons2020?locale.x=en_GB
Dead Demons band line up :-
Mark Hale – Vocals.
Chris Weatherall – Guitar.
Richard Towler – Bass guitar.
Terry Emerson – Drums.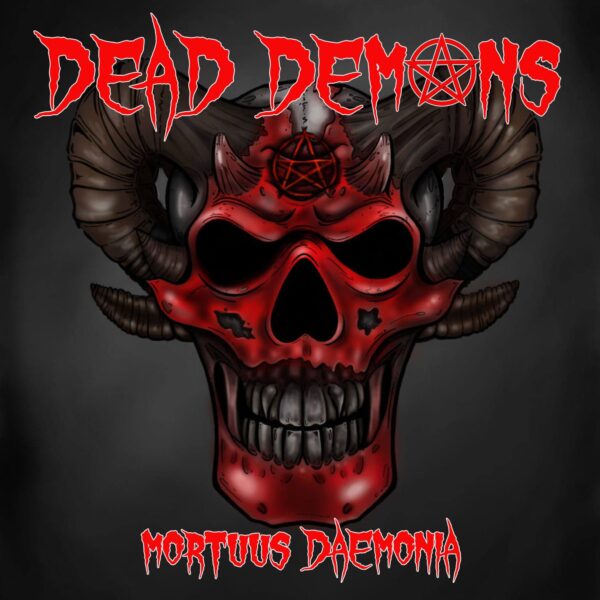 Dead Demons are far from dead with this devilish EP.