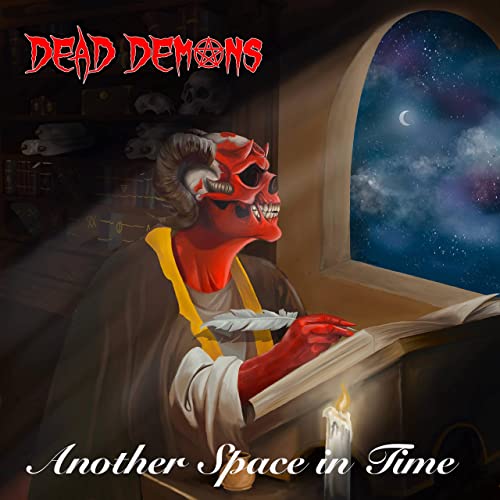 Following on from their four track E.P Mortuus Daemonia released in August 2020, South Yorkshire band Dead Demons unearth their latest single Another Space In Time on March 1st 2022.
It's a five minute epic composed of two parts. The first half opens with an intro of gently picked guitar and a brooding bass guitar throb that lights the fuse for doom metal soundscapes backed by a soul searching vocal in the style of Geoff Tate like prowess until all hell breaks loose for the second half of a full on heavy metal freak out!
Air guitars are mandatory for the fretboard burning solos as it tears along the fast lane for an epic finish!
Dead Demons band line up :-
Mark Hale – Vocals.
Chris Weatherall – Guitar.
Peter Harriman – Bass Guitar.
Jon Booth – Drums.
Purchase links to the single and band info are here :- http://deaddemons2020.wixsite.com/mysite-1https://www.facebook.com/DeadDemons2020 I https://www.instagram.com/deaddemons2020/ I https://twitter.com/deaddemons2020?fbclid=I I
Dead Demons are far from their demise, point proven from the heavy metal meltdown of new single Another Space In Time.