17 years and six albums later and London's De Profundis have proven that they are still, and always have been, a force to be admired in the Death Metal / Progressive Metal family. Admittedly, this is the first work I have heard from them, and I'm mightily impressed with the way this album begins.
'Ritual Cannibalism ' is the perfect opener. Intense drumming, running riffs and some nice melodies which remind me of the infamous band Death. 'Sectarian Warefare ' is music to my ears. There's so much going on here. I think the epicentre of the track is the very busy guitars which confuse your ears in which way to turn. Some nice bass riffage mid-point too. 'Relentless March ' suprisingly takes things a little easy to start with but soon releases intensity with yet again some great work between the guitars and bass. A nice solid unity.
Be warned 'Weaponised Rape ' takes no prisoners from the word go and is very clever, with some angelic guitars sitting over the crunching verse riffs, while 'Embrace Dystopia ' uses some nice off-beats to mix things up. There's so much going on in each song, it's literally impossible to explain what I'm hearing. So clever, and let's not forget the sickening lyrics on offer too.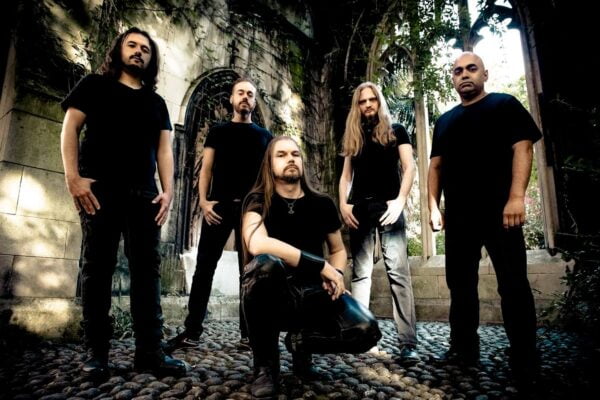 We're not let down by any track on this album. The power of 'Desecrating Innocence ', the intensity of 'Religious Cancer ', the magical mid-section of 'Scapegoat ' and the marching of final track 'The Sword Verses '.
A cracker of an album that is well and truly represented by numerous swishy versions. Check out the band's bandcamp site for all the versions of this album that are available, including three limited vinyl Gatefold Sleeve issues. Lovely.
Track Listing:
1 – Ritual Cannibalism 2 – Sectarian Warfare 3 – Relentless March 4 – Weaponised Rape
5 – Embrace Dystopia 6 – Desecrating Innocence 7 – Religious Cancer 8 – Scapegoat
9 – The Sword Verses
Links:
Release date: 07/10/22. For fans of Death / Slayer and all things progressive thrash.
£4.39 (Download)

editor rating