Birkenhead ball-bags Crapsons return with a new release which can only be described as a release by Crapsons. I ain't joking. There's no other words to describe it.
Take 'Award Winning Porridge ' for example. Just when you feel the song is getting somewhere it ends, and makes you think….eh?? OK I'll give them that one. I actually thought 'Park People ' was going to be a p**s take of the AC/DC classic 'Whole Lotta Rosie ' until Gilbert let rip on his drums. Brilliant lyrics in this one.
Love them or hate them (I don't think anyone does the latter), you've got to admire Markey's lyrical thoughts. Everything is based on life and experiences we can all relate to at some point in our own lives. On this particular collection of tracks, they are what make the album. With the songs being so short, anything else wouldn't work, because there would be no meaning to what Crapsons are trying to achieve.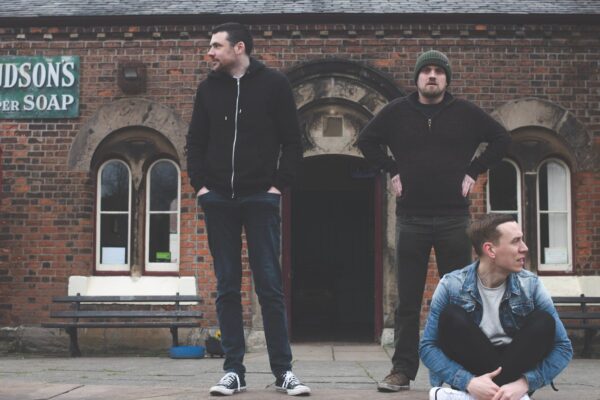 With new guitarist Pete (also of Mr.Ted) firmly settled into Crapland, the threesome quickly pile through belters such as '82 on the 55' , 'The Sorbet Tandoori ' and the very clever 'Teabags + Strawberry Jam '. The latter has Mikey unable to come up for air. Lovely.
'Elephant In The Room ' is typical Crapsons and had me howling with laughter. But this is what Crapsons are about. Fun, having a great time and making people laugh. That's what it's always been about. There's so many tracks on here that do that. Have a listen to 'Poor Old Prince Philip '. Comedy gold.
'Front Row Knobhead ' is another perception of life how it is. They don't hold back. Never have. Never will. But one thing is for sure they will never disappoint when it comes to entertaining. They are what they are, and no-one would ever change them. Long live Crapsons.
Track Listing:
1 – Award Winning Porridge 2 – Park People 3 – 82 On The 55 4 – Ian Brown Is The Resurrection
5 – The Sorbet Tandoori 6 – Jenny Doody Is A Grass 7 – Petrol 8 – Teabags + Strawberry Jam
9 – Elephant In The Room 10 – An Instruction To All Van Drivers 11 – Poor Old Prince Philip
12 – F**k Off 13 – Bandcamp Everyday 14 – Insulate Britain? 15 – Front Row Knobhead
16 – The Final Echo
Release date: 18/03/22. Running length: 9mins 48secs. Insanely crap which means insanely good.