Well, well, well. Wirral's finest junk punk wailers return with a brand spanking new EP. With acclaimed singles 'You Don't Know When You're Going to Die ' and 'Who'll Babysit the Goths? ' included here, the duo back these hits up with new single 'Clotheslined By A Nun '(the first piece of music released on Society of Losers Records), and 'Shed Talk ', a new recording that's been part of their live set for a while now.
What can I say about this EP? The first thing you notice is the massive change to Mike's bass sound from previous recordings. A colossus sounding monster full of filth that can replace a normal guitar any day of the week. This adds to the overall presentation of the title track giving it the most oomph I've ever heard from a Crapsons recording.
The track itself is the lads all over. Typical Crapsons but there's signs here that the lads are maturing and evolving as a band. Production is better, there's more intensity, and there's some 'melodic' backing vocals which really add to the track towards the end as they're totally unexpected. 'Clotheslined By A Nun ' is pure Crapsons.
'Shed Talk ' is a track I'm familiar with from seeing Crapsons quite a few times over the course of last year. You can watch my interview with them at the end of their first year as a band together HERE.
I love 'Shed Talk ' for it's quirky lyrics and catchy chorus, not to mention the Wheelie Bins. What isn't there to like? And even though I feel the lads have matured on this EP, 'Shed Talk ' boasts a naivety in it's simplicity which is also a great trait of Crapsons.
If you're a Crapsons fan, then you'll be familiar with ' Who'll Babysit The Goths ' and 'You Don't Know When You're Gonna Die '. The latter being the track that announced Crapsons onto the North West Punk scene.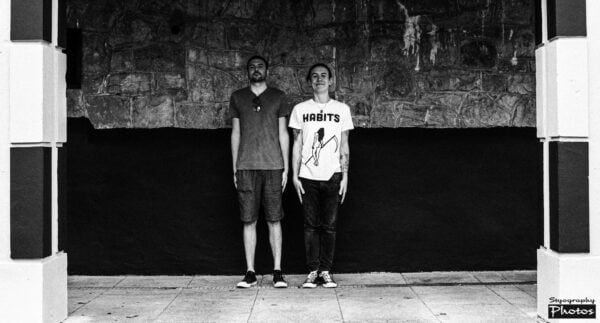 It's great that these two tracks are included on a proper release, however my feelings now are that Crapsons should go full force and release a full debut album of new all tracks. Something that judging by what the guys have done so far in their short career, would be immense. Anyway, they got four stars and a big tick off teacher for this one.
Links:
Release date: 07/09/20. Running length: 12mins 30secs. Class Madness matured by the Wirral Wailers!!