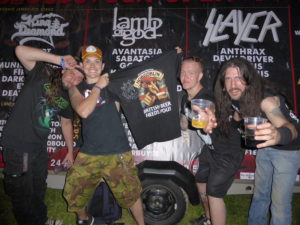 I caught up with the guys from Bull-Riff Stampede for a quick interview after their superb set on the first night at Bloodstock.
We discussed what they have been up to since we last spoke to them at Les-Fest in June, their recent Wacken apperance tonights gig, new album, Headbangers Balls gigs and what their plans are!
Bull-Riff Stampede are:
Dave Garnett – Vocals/Guitars
Jay Walsh – Guitars
Rod Boston – Bass
James Perry – Drums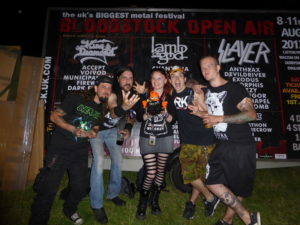 Links:
www.facebook.com/bullriffstampedebandpage
Find out more about the forthcoming Headbangers Balls finale.
.