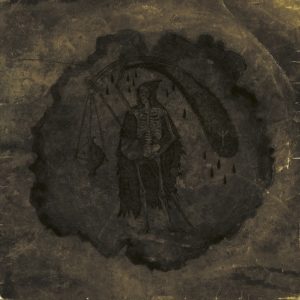 Welsh hardcore crew Brutality Will Prevail have celebrated landing a deal with Siege Of Amida Records / Century Media by issuing a deluxe version of their acclaimed third album, 'Scatter The Ashes', which features not only the original album, as released at the beginning of the year, but also a stonking 11 bonus tracks – in the whole of both 2010's 'The Root Of All Evil' album and the now scarce 'Sleep Paralysis' EP.
The result is a mammoth 21 track album spanning just shy of 78 minutes, which accurately captures the evolution of BWP and their sound over the past four years – from the epic scope and grimy sludginess of 'Sleep Paralysis' and the towering 'Heavy Eyes' to the harder edged, punchiness of their most recent opus, which at the same time retains the dark, dank undercurrent of their earlier releases, especially on the likes of the grinding 'Second Sight' and the bruising punishment of '1348' which blends hardcore punk with classic doom.
With BWP currently working on their fourth album (their first with vocalist Louis Gauthier and drummer Craig Reynolds, who joined the band at the start of the touring cycle of 'Scatter…'), with Gethin Pearson at the production helm and Converge's Kurt Ballou handling mixing duties and scheduled for release this coming Spring,  this lavish re-issue is a fitting insight into the development of the band to date and it will be extremely interesting to see how they progress and recapture the dark aggression of this back catalogue reminder.
Tracklist:
Life Lines / Sins Of Commitment / Casket / Second Sight / 1348 / The Path / Hallucination / Fallen Apart / Twisting Tongues / Scatter The Ashes / Trapped Doors, Moving Walls / Illusions / Lost And Alone / Life / Early Grave / Reprisal / Rot Away / Secrets Of The Truth / Cursed / Heavy Eyes / Sleep Paralysis
'Scatter The Ashes' is out now on Siege Of Amida / Century Media