Hailing from Toronto,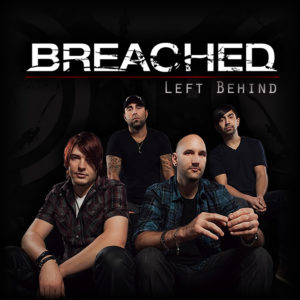 Breached – right from the opening bars of the title track of this five-song EP – are a band who it is extremely difficult to pigeonhole… and most definitely not in a bad way.
Leaning quite heavily on the post-grunge sound of the likes of Alice In Chains and Staind, they possess the melodic (but not cringeworthily so) sensibilities of Nickelback merged with the grimy undercurrents of early Disturbed and the stadium-filling harmonies of Alter Bridge.  The result is a hugely enjoyable miniature peek into the potentially huge future which lies ahead of this quartet.
Track list:
Left Behind / Piece By Piece / All We Need / Brighter Days / Here With Me