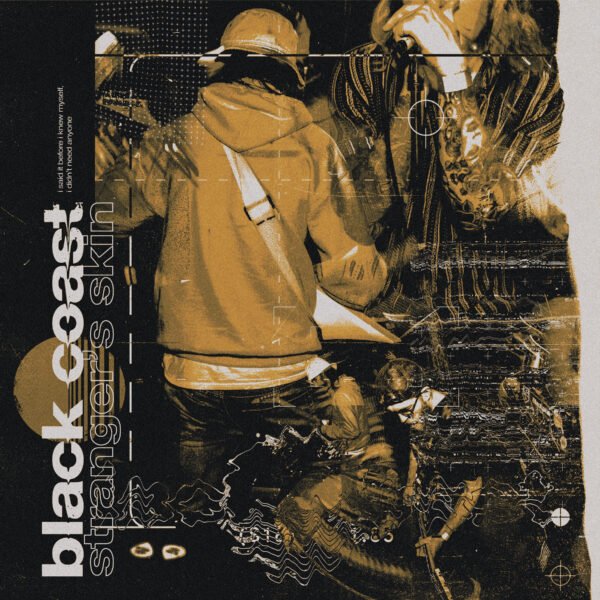 'Stranger's Skin' the fourth single taken from the upcoming debut album Outworld due for release on November 19th 2021 will surely make November reign for Black Coast! It's a tantalizing teaser of what's to come as a foundation of earworm slamming riffs pave the way for a languid lead vocal that flows amongst eerie guitar lines but the last minute see the vocals rage, taking the song to another level. Spinal Tap went to 11, Black Coast go to 111.
It's uplifting as well as gruesome and the title is no relation to Hannibal Lecter. To quote the band, "It's about the image, whether that be aesthetically or how you come across to other people and how you feel about that image. Feeling like you're someone else pretending to be okay with pretending. Sometimes you can't help it or have to do it. Stuck in a strangers skin."
Band and pre-order links to the debut album Outworld are here :- https://www.facebook.com/blackcoastuk I https://backl.ink/144990518 I https://blackcoastuk.bigcartel.com/ I https://open.spotify.com/track/1lQvVA36ybvsIsuSjjbWqd..
Black Coast band line up :-
Charlie Hewitt – Lead Vocals.
Joe Mayer – Guitar.
Scott Pinnington – Guitar.
Jack Beardsall – Bass Guitar.
Matty Clarke – Drums.
Black Coast summon up a tidal wave of unrelenting metal as it surfs towards the release of their debut album Outworld.