Beth Blade & The Beautiful Disasters have released their latest album, "Mythos, Confession, Tragedies & Love" today (July 8th). They've also released a clip for the song 'Persephone'!
Speaking about 'Persephone', Blade has said:

"A tale steeped in mythology old as time and known to so many. A girl stolen against her will, taking from spring and sunshine to the depths of hell itself. This song's basis is on that story but a different light is shined upon it. When awful things happen to you, you feel trapped in darkness with no way out, chained to the fate you have been given, something you didn't choose. But you can find the strength to fight your way out of it if you hold on to the hope that one day you will be able to move on from your situation, your pain, your trauma. Everyone has a story like this, but like Persephone, if you believe one day you too can be free."
Coming off the back of their first two albums, "Bad Habit" and "Show Me Your Teeth", Cardiff hard rockers Beth Blade and The Beautiful Disasters have made a rousing return with their new album "Mythos, Confession, Tragedies and Love". Heaving with monstrous riffs, and huge choruses and is still underpinned with an old-school rock and roll attitude. All the while boasting a newfound aggressive lyrical muscle and twinned with a melodic sensitivity, in which Blade seeks to bring across the weight of her words.
 
To help secure the best sound possible for their latest outing, the band decamped to the legendary Rockfield Studios to work with producer Nick Brine (Bruce Springsteen, Thunder, and The Darkness). The band set up home in the famed Quadrangle Studio, where Queen recorded "Bohemian Rhapsody", the studio has also played host to Manic Street Preachers, Robert Plant and Coldplay, among others.
 
Before the pandemic, the band were no strangers to the live circuit, and with restrictions lifting, they'll be back out in no time. Having built a reputation as a fierce live act having supported Y and T, Dan Reed and Danny Vaughan, Ricky Warwick, and Damon Johnson among others. They've also graced festival stages including Planet Rockstock, Hard Rock Hell and most notably with KISS on the globally renowned KISS Kruise in the US.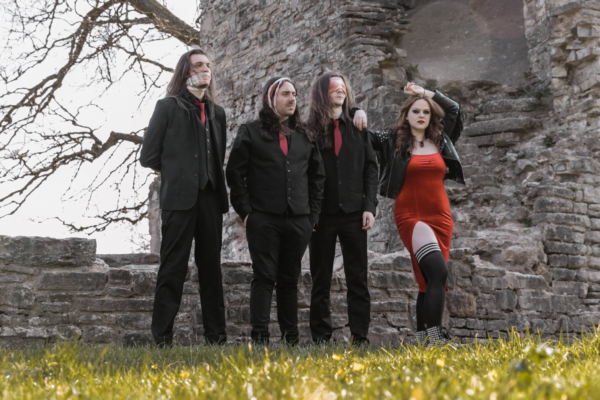 https://www.instagram.com/bbatbdofficial/ I https://www.tiktok.com/@bbatbdofficial?lang=en I https://twitter.com/BBATBDofficial I https://www.facebook.com/BBATBDofficial I https://www.youtube.com/channel/UCVNIjbGEbR1PIU85Bm9XMwQ