Alternative Americana star Amigo the Devil (aka Danny Kiranos) has issued a lyric video for his current single, 'Cannibal Within'. Directed and shot by Nat Austrich with animation by Patrick Wajler | Disembodied, it appears as ATD continues a highly successful US tour that concludes with an epic finale at The Stanley Hotel in Estes Park, Colorado for a sold-out immersive concert weekend on 11th-12th November.
 'Cannibal Within' is included on the forthcoming third ATD studio album, 'Yours Until The War Is Over', which is set for release in February 2024. Previously described by Kiranos as "a bridge between the old and the new," the song is one of 13 on a collection that weaves together themes of relatable self-destruction and trauma bonding with arresting authenticity. Littered with obscure literary references – Kiranos is an avid reader – it is a true songwriter's record, further expanding his understanding of usually avoided aspects of humanity with fascinating insights that (this being ATD) also happen to crack jokes at the most unexpected moments.

The album title is a reference to the love affair between Ernest Hemingway and his nurse Agnes von Kurowsky in the closing months of World War I, a (trauma) bond that developed after the future novelist was severely wounded in Italy just after becoming a Red Cross volunteer at the age of 18. She would sometimes write 'Yours until the war is over' at the end of her letters to him, a sign-off that proved prophetic, her ultimate rejection devastating and scarring him.
included on
YOURS UNTIL THE WAR IS OVER
new album
out 23.02.24
(Liars Club/Regime Music Group)

digital pre-save/add  |  LP & CD pre-order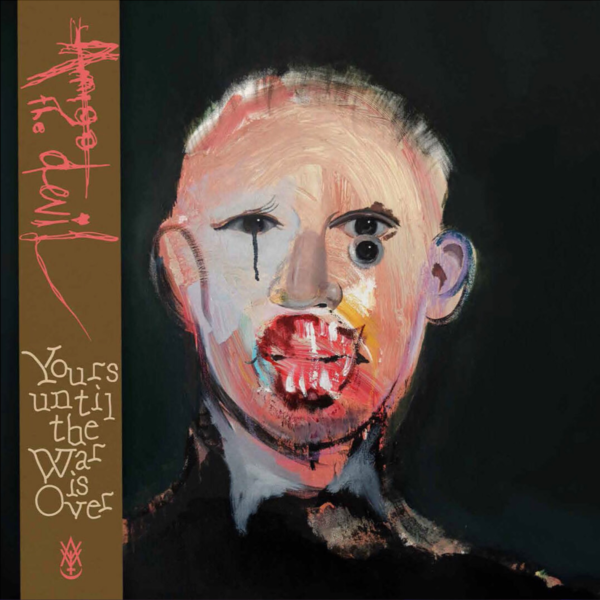 As with the likes of Tom Waits and Leonard Cohen – perhaps his biggest influences – ATD embodies the truest form of an artist on this new work. Inspired by a mantra adopted from unexpected late-night advice, he doesn't have to 'be the story to tell the story.' Songwriting doesn't always have to be linear, or biographical. Rather, 'Yours Until The War Is Over' is all heart with no boundaries. Created as a set of handwritten desires, Kiranos' new songs thread together stories of using relationships for survival, whether by addiction, doubt, death or narcissism.
The release of 'Cannibal Within' followed a successful summer 2023 European tour to promote 'Born Against', ATD's darkly romantic and hauntingly melodic 2021 album that earned critical acclaim on both sides of the Atlantic, including UK publications such as Classic Rock, Shindig!, Blues Matters, RNR and Louder Than War. Folk Radio UK neatly summed up everyone else's thoughts in stating that "it reinforces the adage that the devil truly does have all the best tunes."
A European tour to promote 'Yours Until The War Is Over' is planned for 2024.
AMIGO THE DEVIL | live in London 2023: photo by Alison Clarke @ Cliqmo Photography