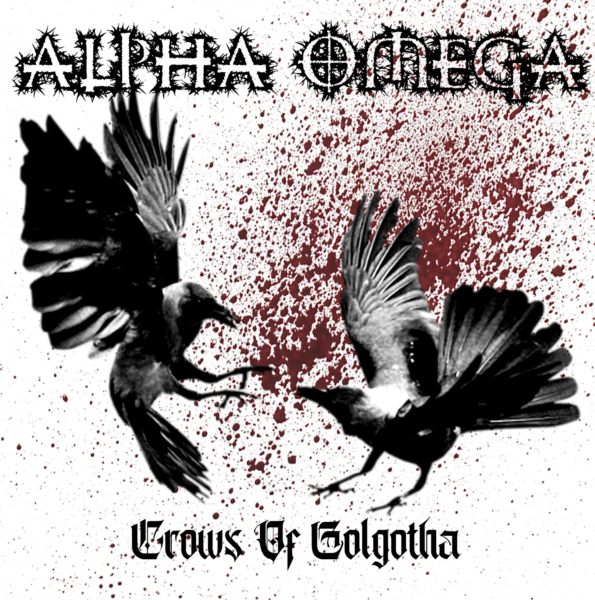 It seems fitting that the week I go for a hearing test coincides with me reviewing the Crows Of Golgotha EP from Norwich based noisemongers Alpha Omega. I first came across this thrashtastic trio when they played on the Jagermeister stage at Bloodstock 2018 and they delivered with an unrelenting force that you physically felt, not just heard!
Aptly released on Good Friday, this five track opus kicks off with 'Pigs'. It's brutal, totally brutal from the first buzzsaw riff to the broken glass gargled vocal rant. They lock in tight for this short, sharp death metal dirge that's so grisly you'll need a shower after listening to it. Imagine Show No Mercy era Slayer and you're halfway there to the intensity they've created.
The EP title track is a flailing fist fight as a caustic intro to 'Crows Of Golgotha' is a fiery facemelter. A body blow intro detonates into thrilling thrash overload that pauses for breath midway on a pummeling pound until all hell breaks loose for a warped speed riffed outro.
The rhythm section rules here as the bass guitar in 'Emptiness' is truly brain mangling, as is the brutal kick drum assault. Guitar riffs are no slouch as they gouge at your ears with skin flaying ferocity.
'God Told Me To Skin You Alive' is the longest track here albeit only four minutes long and the songs title reflects the tortuous speed metal melee that they spew out and the lyrics are flesh creepingly horrific. A snare driven heavy laid back is doom metal heaven (or hell).
One last assault to the senses comes from EP closer 'Harrowing Of Hell' that opens and closes eerily with soundbites from the Hellraiser film. It's like an aftershock to totally annihilate your speakers, mainly from another drum battery.
Purchase links to Crows Of Golgotha and other band info are here :- https://alphaomegametal.bandcamp.com/ I http://www.alphaomegametal.com/ I https://open.spotify.com/album/5okiPf0sXCK8gevpNRVYGX?si=WQws0vXuQ-uh463FQi1R0Q&fbclid=IwAR2CvTSPodxcvtrt I https://alphaomegametal.bigcartel.com/product/crows-of-golgotha-ep?fbclid I https://www.instagram.com/alphaomegametal/ I https://www.youtube.com/channel/UCen8hUWShITkw82tI10gfGA
Crows Of Golgotha EP track listing –
Pigs.
Crows Of Golgotha.
Emptiness.
God Told Me To Skin You Alive.
Harrowing Of Hell.
Alpha Omega band line up :-
Charlie Fitzpatrick – Guitar.
Rich Budd – Drums.
Danny Wyer – Lead Vocals/Bass Guitar.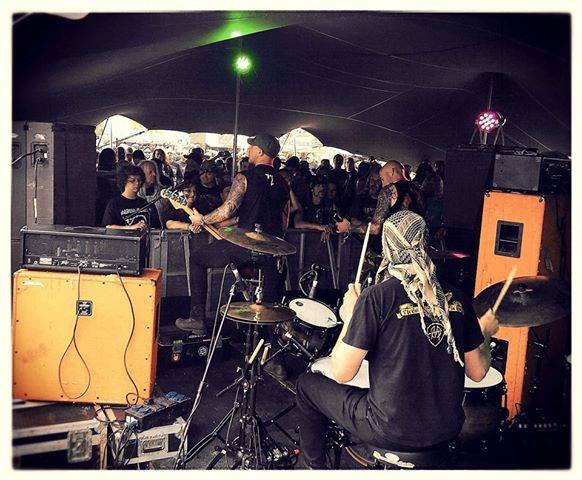 Stone the crows! Noisy Norwich based Alpha Omega return to the nest with their new 5 track EP Crows Of Golgotha!