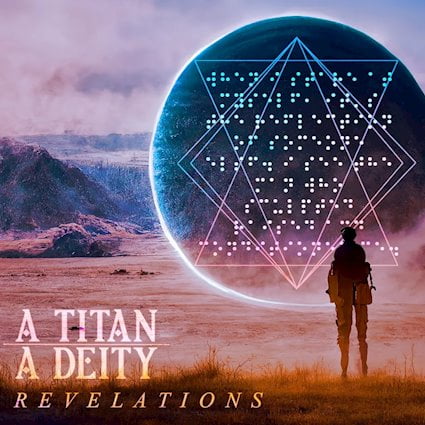 Welcome back London/Birmingham based noisy buggers A Titan, A Deity! It seems an age since they delivered their last single 'Lo' in April 2022 but they return kicking and sreaming with recently released brand new single 'Revelations', taken from new five track EP Descendant to be released on Friday, November 18th and judging by the quality of 'Revelations', we're in for a treat!
They don't go for the standard verse, chorus, verse chorus, guitar solo, outro but instead go for the throat as the single bursts in on staccato beats and grooves pinned down by a guttural lead vocal and an early curveball is a clean and growled vocal until the rhythms muscle up for speaker rattling prowess. A midsection of clean vocals and eerie guitar lines are the calm before the storm of a shimmering guitar interlude that's blasted away by discordant riffs that herald a totally overwhelming outro that might be how armageddon will sound like!
A successful EP launch gig was held at the Freedom Rooms, Birmingham the day after the single release.
Purchase links to 'Revelations' and other band info are here :- https://atitanadeity.bigcartel.com/ I https://www.instagram.com/atitan_adeity/ I https://www.youtube.com/channel/UCDPAcek8FJuFJSXf0kiFubQ I https://open.spotify.com/artist/2N20piR1BCIp3rtxWwhJ5U?si=P0_gMAvCSpWmUu3kVxcYxA&nd=1 I https://distrokid.com/hyperfollow/atitanadeity/revelations I https://www.facebook.com/ATitanADeity I
A Titan, A Deity personnel :-
Luke Whyle-Vocals.
Ben Pinkus-Lead Guitar/Vocals.
Ashley Cooke-Guitar.
Mitchell Gibbons-Bass Guitar.
Alex Harthill-Drums.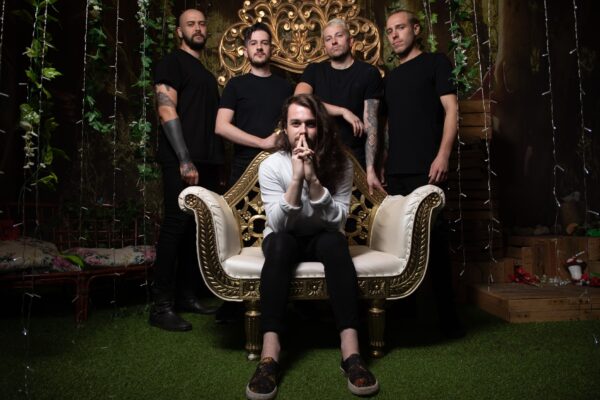 A Titan, A Deity release 'Revelations', their majestic brand new single taken from the soon to be released EP Descendant.