50 Year Storm are set to release their next single 'Grace' this Christmas Eve. Grace nods to 90's grunge, a beefy, no holds barred, high energy riff fest with soaring Chris Cornell-like vocals and thunderous drums. 50 Year Storm return with a fresh, raw sound, dropping the synths for this track and relying on just a guitar and drums to achieve this huge sound.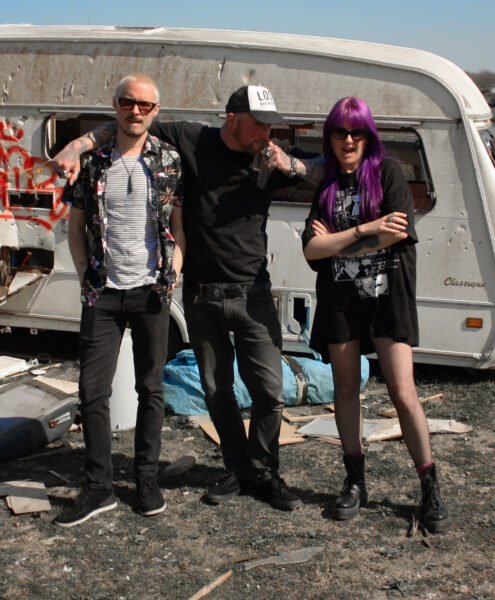 50 YEAR STORM's sound is far from the run of the mill 'rock'. Their tunes are sharp alternative rock with a euphoric and heavy, sometimes bluesy edge. For fans of Muse, Rival Sons and Incubus, think soundtrack worthy belters that WILL get stuck in your head. Formed in the Autumn of 2016, the 3 piece from the South West of England came together with the joint vision to create 'riffs and dreams', going on to perform across the UK and Europe, rocking prominent slots at numerous festivals.
After the success of their single Bulleit, 50 YEAR STORM were invited to play for the American whiskey brand Bulleit at their annual Palooza festivals in both Vienna and Munich.
Check out 'Bulleit ' on the video link above and watch out for 'Grace ' dropping this Friday!!
Links:
Official Website / Facebook / Twitter / Instagram / Youtube