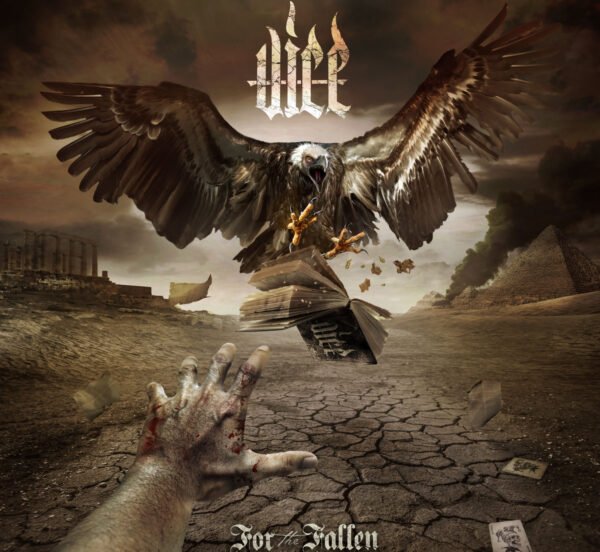 It's been a helluva long wait for the brand new album For The Fallen by Vice, five years to be exact since unleashing their debut The First Chapter by the Bury based trio but it's definitely worth waiting for as it's on a par to be the heaviest I've heard so far in 2022 and on the way to being my album highlight of the year to.
This eight song metal masterpiece kicks off with 'Strive'. A calm before the storm intro heads off into the first of many drum assaults from Connor Summers. Riffs jab and deliver knockout blows all topped off by a gnarly lead vocal from Tom Atkinson and more insane drum fills to end on a guttural churn.
The rock hard main riff for 'Rise' propels along for a midpaced thrash banger. Choruses are sung loud and proud with a fist clenching delivery as a steely eyed riffed midsection suddenly heads to the skies on headbanging tempos pinned down by bass brutality from Aiden Lord and air guitar inducing fretboard fury.
'Vultures', the first single released from the album is a stuttering stomp to surely fire up a pit when played live. Choruses are melodic but still manage to pack a punch until Connor once again tests the metal mettle of his kit, quickly followed by more fast fingered solos.
'Exist And Remain' is an ear flaying slammer of the highest order as seismic grooves make for a hefty slice of doom metal to rattle what's left of your hearing. Spoken word choruses add more fire to the flames towards a solo ridden outro.
'Break The Cycle' also breaks the sound barrier with an all consuming main riff that writhes and churns for an ear mangling maul and clubbing outro.
'Failure' definitely doesn't live up to its title as it flies out of the traps on a track burning ballistic ball of buzzing riffs that somehow manage to keep from being lapped by an insane kick drum assault and the metal bar is raised higher by frantic fretboard fury.
A brief cymbal and bass intro for 'Left Behind' is blasted away by a Herculean strength main riff that could easily shake the foundations of Mount Olympus to the ground. An early guitar solo heralds a thrashtastic delivery to send shudders through any P.A system and the extended outro solo sounded like a swarm of angry bees through my headphones.
One last bludgeon is hammered home as 'For The Fallen' is a full on metal aftershock as it rollercoasters along on glorious guitar harmonies and a raucous rhythm section.
The album was released yesterday and played in full at the SOS Festival in Manchester and a shout out once again goes to Andy Pilkington at Heavy Metal Art for the stunning album artwork! Take a bow!
Purchase links to the album and other band info are here :- https://vicemetaluk.bandcamp.com/merch I https://www.facebook.com/Vicemetaluk/ I https://www.youtube.com/c/ViceMetalUK
For The Fallen album track listing :-
Strive.
Rise.
Vultures.
Exist And Remain.
Break The Cycle.
Failure.
Left Behind.
For The Fallen.
For The Fallen album band line up :-
Tom Atkinson – Guitar/Lead Vocals.
Aiden Lord – Bass Guitar/Backing Vocals.
Connor Summers – Drums.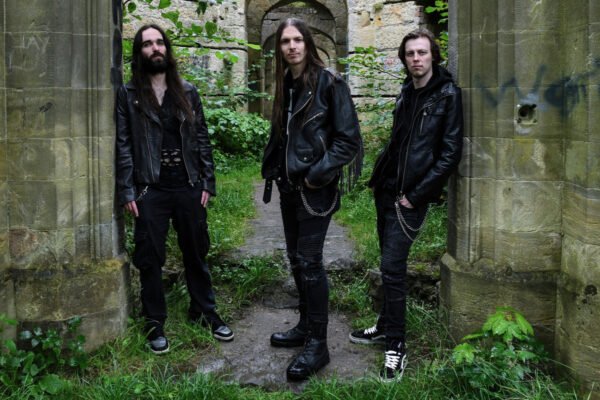 Vice tighten their grip with their recently released full on metal second studio album For The Fallen.