U.K. rockers VEGA have announced the upcoming release of their eighth studio album, BATTLELINES, on September 8, 2023. It will also be available as a limited edition double-vinyl (colour red, 180g Gatefold) package.

Formed in 2009, VEGA is a British hard rock band, who aren't afraid to dip their toes in many different musical genres, to come up with their unique sound. Gaining inspiration from classic bands like Def Leppard, Bon Jovi, and Guns N' Roses, with added flavours from more modern sounds like Muse and Shinedown, VEGA is an exciting prospect with an ever-growing fan base. With album number eight, the band have gone bigger than ever. Bigger choruses, bigger melodies, bigger drums and guitars…you get the picture.

Founding member Nick Workman has continued to write the songs but this time alongside drummer and producer, Pete Newdeck. The songs are most definitely VEGA, but with new flavours and sources of inspiration.

As Nick explains, "The first two songs we wrote were 'Gotta Be You' and 'Don't Let Them See You Bleed.' That was a pretty good start and from there we didn't stop and found it so easy. The songs just kept coming and we have leftovers for album number nine, whenever that will be!"

"Having that feeling that there is something to prove, is always a good place to start," Pete continues. "The process to write, record and finish the songs has been the most pleasurable experience I have had since I started writing and producing. I feel we have upped our game and I couldn't be happier with how BATTLELINES turned out. We can't wait for the people to hear it and then take it out on the road."

Completing the line-up are Marcus Thurston and Billy Taylor on guitars, and Mart Trail on bass. The band toured the U.K. and Europe last year and they're ready to do it all over again in 2023 and 2024. The new songs were written with live shows in mind and VEGA can't wait to hit the stage very soon.
Pre-order here: https://orcd.co/battlelines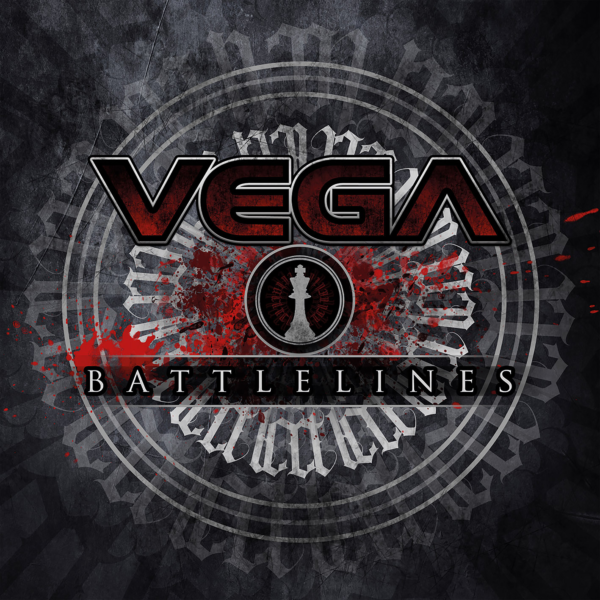 Tracklisting for BATTLELINES:
CD
1.  Heros And Zeros
2.  Killers
3.  Battlelines
4.  Love To Hate You
5.  Don't Let Them See You Bleed
6.  Embrace The Grey
7.  33'S And 45'S
8.  Into The Fire
9.  Run With Me
10. Not Enough
11. God Save The King
12. Gotta Be You
 
LP
Side A
1.  Heros And Zeros
2.  Killers
3.  Battlelines
Side B
4.  Love To Hate You
5.  Don't Let Them See You Bleed
6.  Embrace The Grey
Side C
7.  33'S And 45'S
8.  Into The Fire
9.  Run With Me
Side D
10. Not Enough
11. God Save The King
12. Gotta Be You
13. Too Much Too Soon (Bonus Track Vinyl)

 Line-up:
Nick Workman – Vocals
Mart Trail – Bass
Marcus Thurston – Guitar
Billy Taylor – Guitars
Pete Newdeck – Drums
 
Social Media:
http://www.vegaofficial.co.uk/
https://www.facebook.com/OFFICIALVEGA
https://www.instagram.com/vegauk/
Shop our U.S. webstore: https://frontiers-us.shop & EU webstore: https://www.frontiers.shop/