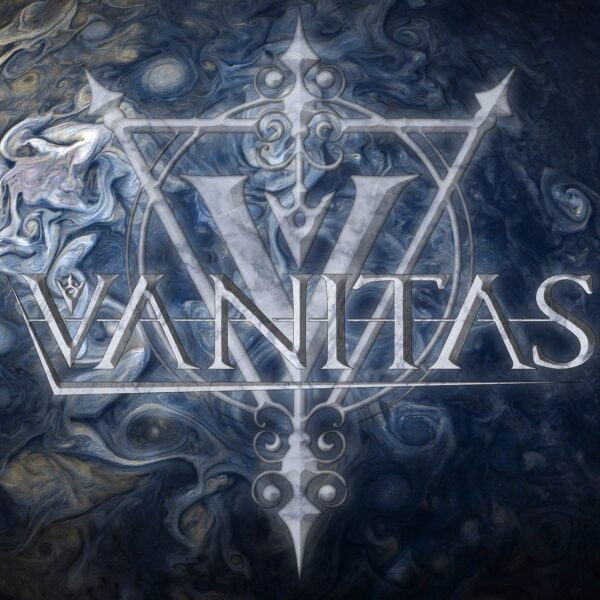 I'm always looking for new genres of music to keep me on my toes so a big welcome goes to Vanitas, who describe themselves as 'Cinematic Djent' with their recently released self titled EP Vanitas.
The Birmingham based five piece band played a well attended EP launch party gig on June 17th 2022 at The Flapper in Birmingham. The four tracks here bristle with energy kicking off literally with 'Ghostly Coast', a seven minute epic of gruelling death metal riffing that follows the poignant keyboards and ethereal vocals of Jade Maris. Melodic guitar lines and solos are pinned down by a watertight rhythm section of bass bludgeon and some seriously insane kick drumming from Marc Watkins! The vocals raise you up and don't let go until the last howl is done.
Those drums once again come to the forefront for 'Breaking Illusions' as the staccato rhythms tap at your cranium for a four minute brain mangle. Riffs are doom laden that muscle up for a seismic outro to match the hate fuelled lung shredding vocals.
Vocals steal the spotlight for 'Carry On' (not a Manowar cover) as a heart worn on the sleeve delivery is a masterclass of power and precision. A choppy riffed intro heads off into heavier, stuttering riffs and snappy snare work. A brief respite comes from a sedate midsection that escalates into a captivating outro.
This overwhelming EP ends all too soon with the multi tempos of 'Vanitas' that keep your attention to the max as you wonder where the next twist and turn that this pummeling song will take you.
Purchase links to the EP and other band info are here :- https://linktr.ee/vanitasband I https://www.youtube.com/channel/UCbUDhEmMGWQF-ddLoGzrkfg
Vanitas EP track listing :-
Ghostly Coast.
Breaking Illusions.
Carry On.
Vanitas.
Vanitas band personnel :-
Jade Maris – Lead Vocals.
Mitchell Barlow – Guitar.
Elijah Storer – Guitar.
Marc Watkins – Drums.
Jon Willingham – Bass Guitar.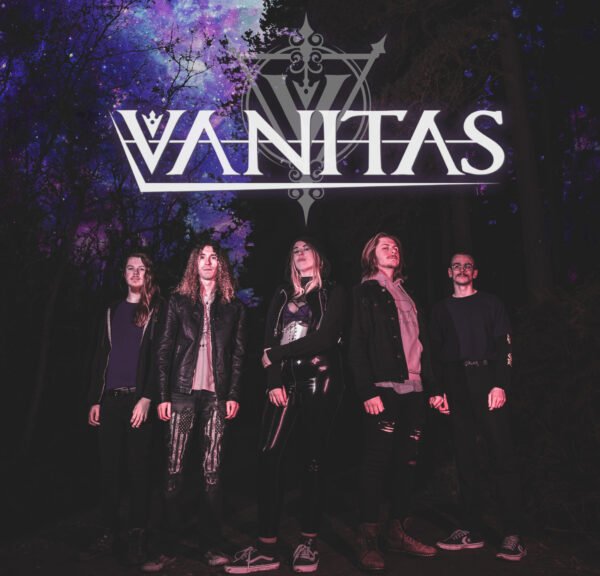 No vanity is shown from Vanitas as they knuckle down hard and heavy with their self titled EP.