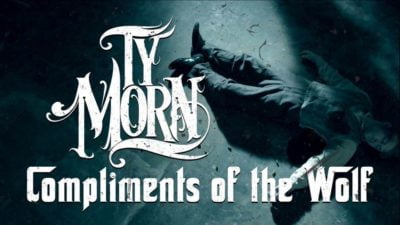 Ty Morn, described by founder member Aron Biale as "A golden age metal project with worldwide guest musicians" have released a brand new single 'Compliments Of The Wolf' from the curiously titled forthcoming studio album Last Villain Testament.
From the off it blazes a trail of proto power metal as riffs bludgeon, take no prisoners and jab in time with the choruses that are wailed out by Raphael Gazal. A guitar solo comes out of nowhere backed by snapping snare drum work as keyboards add textures to a full on slamming outro. A very impressive starter to the main course of the album.
Ty Morn band line up :-
Raphael Gazal – Vocals.
Aron Biale – Bass guitar/keyboards.
Martin Szorad – Guitar.
Per Mikkelsen – Drums.
A bark at the moon howl from Ty Morn.