Lockdown lethargy is kicked up the arse by the latest single release of 'No Rats, No Snakes, No Second Takes' from the Newbury based nutters, Small Town Saviours.
They don't mess around here, just plug in and let rip with some 24 carat, unrelenting rock and roll delivered with a punk rock sneer. A bombastic riffed intro, wailing wah-wah and snappy snare work raise the bar high from the off.
Riffs slam hard in time with the spat-out lyrics and choruses are hollered out gang style. A scorching guitar solo is the starting pistol for the race to the finish line turbocharged outro.
Small Town Saviours band line up :-
Lance Skybaby – Guitar/vocals.
Skinny Pete – Guitar.
Frank Saviour – Bass guitar.
Carl D – Drums.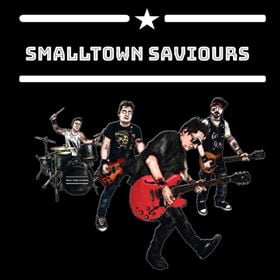 Good time rock and roll is saved by the Small Town Saviours.