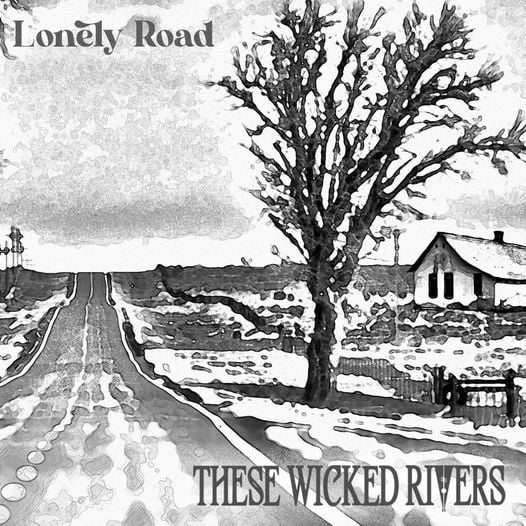 Formed in Derby 2014, These Wicked Rivers add another spotlight stealing song to their catalogue with new track 'Lonely Road' released via Rock People Management to celebrate their month long tour in October supporting Hayseed Dixie and it's available to stream as well as a physical CD which will be available at all shows.
It's as raw a ballad I've heard for quite sometime by any artist as lead vocalist John Hartwell, his acoustic guitar backed by sweeping orchestral strings will break your heart in just under three minutes. Emotions are bitter sweet that crackle with emotion in the verses of soul searching lyrics and the frailty increases when he pitches his vocals higher.
John explains the song as "Lonely Road was inspired by an intense feeling of isolation during the first lockdown, coupled with missing a recently broken down relationship. Weirdly, I usually take a long time constructing songs, thinking of the perfect way to phrase each line. With this song, I just picked up my guitar and played". A new album will be released in early 2023 and tracks from it will be played before it's out.
Purchase links to 'Lonely Road' and other band info are here :- https://linktr.ee/thesewickedrivers
These Wicked Rivers band line up :-
John Hartwell – Lead Vocals/Guitar.
Arran Day – Lead Guitar.
Dan Southall – Drums/Backing Vocals.
Dale Tonks – Bass Guitar/Backing Vocals.
Rich Wilson – Keyboards/Acoustic Guitar/Percussion/Harmonica/Backing Vocals.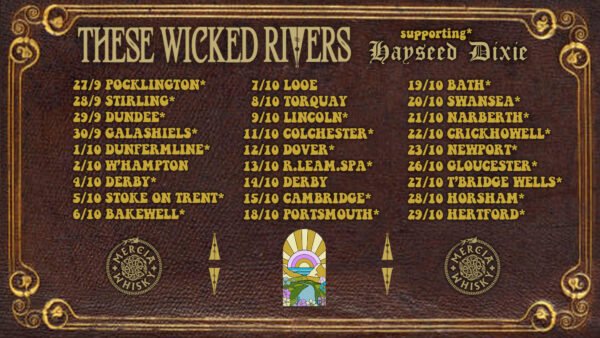 Nothing wicked here, just more beautiful music from These Wicked Rivers as they release the overwhelming new track 'Lonely Road'.