Them are a band with German and American members with a strong King Diamond influence. Their new album, "Return to Hemmersmoor" is the third part of a supernatural trilogy which started with "Sweet hollow" and "Manor of the se7en gables". To that end, the first track is an intro which feels like listening to a scene from a horror movie, and it's only after that the music starts.
As with the previous album, it's a great blend of power metal and thrash metal, and the story runs through the whole album with several songs having either an intro or outro to further the story or set the scene. If anything the new album is a bit heavier than the previous ones.
Check out the video for "Battle Blood"….
I'm very surprised that the band arent better known. Sadly the band's name doesnt help fans find them – try googling Them or searching on Facebook and good luck finding the band (the band website is linked at the end of this review for those wanting to know more about them), but even allowing for that they deserve to be far better known as their albums really are very good. This is the second of their albums I've listened to and I hope to hear many more from them in the future.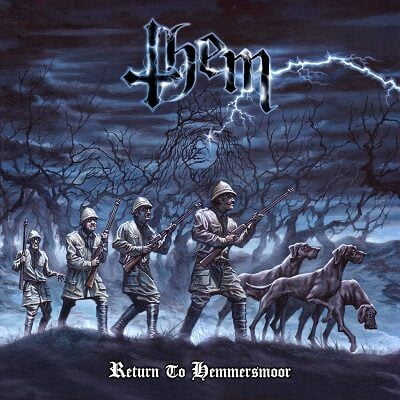 A great album that's well worth a listen.
"Return to Hemmersmoor" is out now.
1. Diluvium
2. Age of Ascension
3. The Tumultous Voyage to Hemmersmoor
4. Free
5. Field of Immortality
6. The Thin Veil
7. Waken
8. Memento Mori
9. Hellhounds: The Harbingers of Death
10. Battle Blood
11. Maestro's Last Stand
12. Finis
www.them666.com
A great album that's well worth a listen.