This is the third album from German/Italian band The unity. The band features former members of Firewind and Gamma Ray – former Gamma Ray members Henjo Richter (guitars) and Michael Ehré (drums) along with Gianbattista Manenti (vocals), Jogi Sweers (bass) and Sascha Onnen (keyboards).
It's a great blend of sounds. You've got some really heavy influences so for exdample "Guess how I hate this" starts with some really nice heavy guitars and pounding drums, and "Scenery of hate" is a great heavy track, then there's the more melodic side of things that includes songs such as "Line and sinker". It's a hard album to give a short description of – it's mainly hard rock but there's also metal, power metal, melodic rock and more.
Check out "We don't need them here"…
It's a great album, ok there are one or two tracks I don't like as much as the others but the majority of the album is great. There's also a bonus CD with five live tracks which is a nice addition. The Unity may be a band that's new to a lot of you but it's a band that's definitely well worth a listen.
"Pride" will be released on 13th March 2020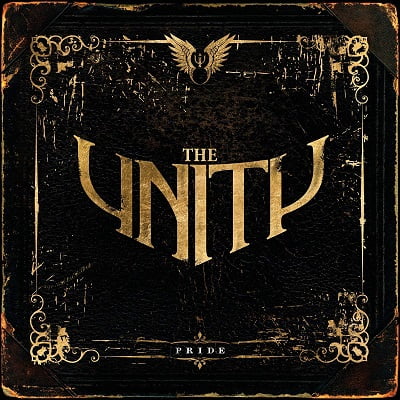 Track listing:
1. The new pandora
2. Hands of time
3. Line and sinker
4. We don't need them here
5. Destination unknown
6. Angel of dawn
7. Damn nation
8. Wave of fear
9. Guess how I hate this
10. Scenery of hate
11. Rusty Cadillac
12. You don't walk alone
Bonus CD
1. The storm (Live)
2. The willow tree (Live)
3. You got me wrong (Live)
4. Never forget (Live)
5. Now hereland
A great album and the extra live CD makes it an even getter purchase.