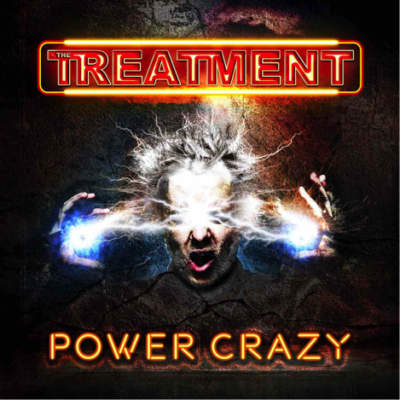 "Power Crazy" is the fourth full-length album from hard rock band The Treatment, released earlier this month via Frontiers Music Srl.  The Treatment formed in Cambridge over ten years ago. Whilst "Power Crazy" is the band's  fourth album it's the first album to feature their new third vocalist, Tom Rampton. You can find out more about the band's history here.
Before I go into the review I couldn't help noticing that the new singer's name is the same as a high security psychiatric hospital! Kind of fitting for The Treatment!? So does Rampton give you the treatment you need or do you need a spell in Rampton after listening?
Prior to putting pen to paper I listened to the album, as I was doing other tasks, to get an overview. My first impression was Bonafide meets AC/DC with a pinch of Airbourne!  All good, so far, but I then had proper listen and picked up other similarities and comparisons along this crazy power trip! Whilst it may only be in a riff, a lyric or a beat it should give you a taster of what to expect from this album. First track Let's Get Dirty and we jump straight in at the deep end and get the party underway. Throw Manitoba's Wild Kingdom's The Party Starts Now!! into a cocktail shaker with Bigger. Better. Badder. by The Deep End.
Rising Power with some powerful rising riffs comes next before On The Money which has an Aerosmith vibe, I'm thinking Same Old Song And Dance whilst Bite Back is more Up to My Neck in You by AC/DC.
Looking for trouble? Well that's just The Luck of The Draw as this sexy song reminded me of the Jerry Leiber and Mike Stoller song Trouble which Elvis Presley sang in the film King Creole. Hang Them High think Airbourne meets Saxon, Live It Up and Never Surrender!
Scar With Her Name, if you play with fire then you're going to get scarred, a song with a gothic vibe say, Fire Woman by The Cult. King Of The City, Top of The Pops? Well some of us will remember that Led Zeppelin's Whole Lotta Love was the theme tune for that popular show, cross it with Reckless Love's Wild Touch and out comes the King of this particular city. Waiting For The Call, do you remember Limara body spray? Well take another trip down memory lane for the comparison here, and the song Remember My Name sung by Stevie Vann Lange  which was used in the advert
Laying It Down with Tom Rampton's Pontus Snibb soundalike vocals is very Bonafide meets AC/DC meets Airbourne. It's got it all! Cheers! Rock `n´ Roll Skål. The Fighting Song something akin to Bryan Adams' Run to You getting into fight with a Western theme tune, say Hang 'Em High (well that is an earlier song title on this album!) by Dominic Frontiere.
Like those ten green bottles falling off the wall, some good things come to an end. Falling Down with it's driving beat, soaring riffs and abrupt end is a fitting end to this cracking album, but it's not over until it's over, as it bites back with an acoustic version of Bite Back and then that really is the end. As I haven't heard the earlier albums I can't compare or contrast but it's a new singer and a new era for The Treatment who may be "Power Crazy" but hopefully not on the Road to Rampton just yet. Although they are taking "Power Crazy" out on the road from May with special guests Bigfoot, more details here.
Tracklisting: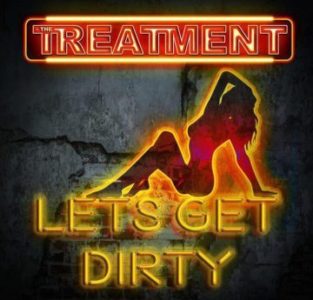 Let's Get Dirty
Rising Power
On The Money
Bite Back
Luck Of The Draw
Hang Them High
Scar With Her Name
King Of The City
Waiting For The Call
Laying It Down
The Fighting Song
Falling Down
Bite Back (Acoustic)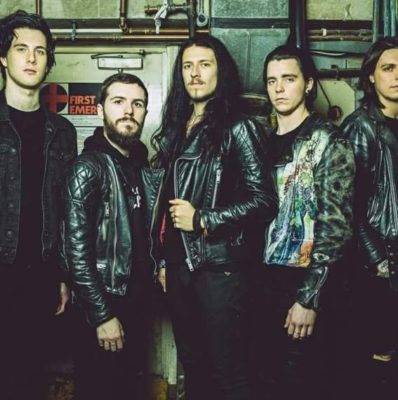 Band Members:
Tom Rampton – Vocals
Tagore Grey – Guitar
Tao Grey – Guitar
Dhani Mansworth – Drums
Rick Newman – Bass
Links:

A cracking album from The Treatment think Bonafide meets AC/DC with a pinch of Airbourne thrown in for good measure!