THE TREATMENT ANNOUNCE UK HEADLINE TOUR APRIL/MAY 2022
  "THE DEVIL IN THE DETAIL UK TOUR"
 
2021 Studio Album "Waiting For Good Luck" Out Now On Frontiers Music Srl
 
Following the release of their critically acclaimed album, "Waiting For Good Luck", in 2021, The Treatment is pleased to announce a UK headline tour for April/May 2022.
 
"The Devil In the Detail UK Tour" will take in seventeen headline shows across the UK and one festival appearance. An incendiary live act, the band will be coming off the back of special guest to Fozzy on their SOLD OUT UK tour in November/December 2021.
 
"The Devil In The Detail UK Tour" is as follows…
 
Friday, 15 April 2022               Lafayette, London
Saturday, 16 April 2022          Booking Hall, Dover
Sunday, 17 April 2022            Old Fire Station, Bournemouth
Monday, 18 April 2022            The Fleece, Bristol
Tuesday, 19 April 2022          O2 Academy2, Oxford
Wednesday, 20 April 2022     Craufurd Arms, Milton Keynes
Thursday, 21 April 2022         Sugarmill, Stoke
Friday, 22 April 2022               Tivoli, Buckley
Saturday, 23 April 2022          Waterloo, Blackpool
Sunday, 24 April 2022            G2, Glasgow
Monday, 25 April 2022            Macarts, Galashiels
Tuesday, 26 April 2022          Riverside, Newcastle
Wednesday, 27 April 2022     Brudenell, Leeds
Thursday, 28 April 2022         Junction 2, Cambridge
Friday, 29 April 2022               Queens Hall, Nuneaton
Saturday, 30 April 2022          Waterfront, Norwich
Sunday, 1 May 2022              Station 18 Festival, Swansea FESTIVAL SHOW
Monday, 2 May 2022             Robin, Bilston
 
Support Piston and South Of Salem
Tickets go on sale 10 am GMT Friday 12th November 2021
Information and tickets are available HERE
 


"Waiting For Good Luck" was the fifth full-length album from British five-piece hard rockers The Treatment. Showcasing an intense sonic power only hinted at thus far, The Treatment is truly firing on all cylinders now. Featuring hulking riffs and memorable choruses "Waiting for Good Luck" truly is a classic album in the making.
 
Produced by UK rock maestro Laurie Mansworth (Airrace) and mixed by Kevin Shirley (Iron Maiden, Led Zeppelin, Black Country Communion, etc.), "Waiting for Good Luck" is The Treatment's second album featuring Tom Rampton on vocals (new bass player Andy Milburn joined after the recording of the album). Rampton's raspy, whisky-soaked vocal style suits the band's driving, hard rock style perfectly and the results of him having toured with and gelled further with the band can really be heard distinctly here. 
 
 


"Waiting For Good Luck" is available HERE
 
The Treatment was formed in 2008 in Cambridge, England. Their debut album, "This Might Hurt" was released in 2011 and followed by "Running With The Dogs" (2014), "Generation Me" (2016), "Power Crazy" (2019) and "Waiting For Good Luck" (2021). The band has toured with KISS, Mötley Crüe, Steel Panther, Thin Lizzy, and Alice Cooper, just to name a few, as well as appearing at massive rock festivals like Download and Sonisphere.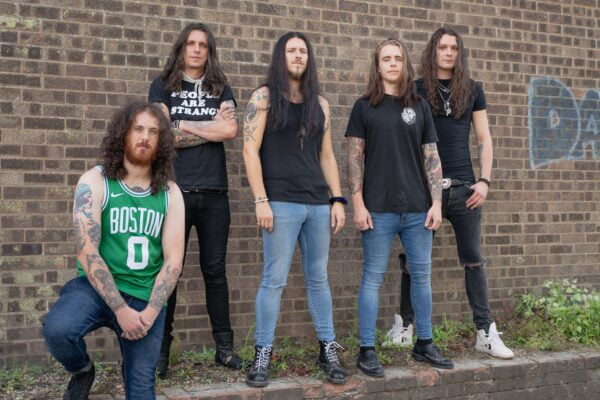 Line-up:
Tom Rampton – Vocals
Dhani Mansworth – Drums
Tagore Grey – Guitars
Tao Grey – Guitars
Andy Milburn – Bass

https://www.facebook.com/TheTreatmentOfficial
https://www.instagram.com/thetreatmentofficial/