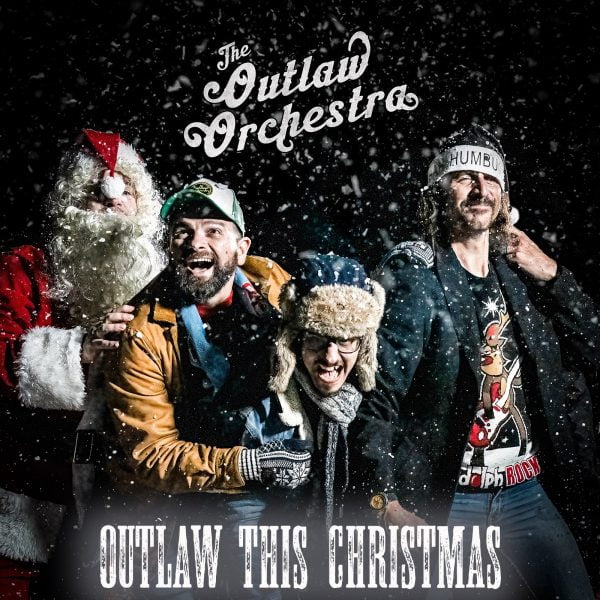 As Noddy Holder would holler,"It's Christmasssss!" and it wouldn't really be so without some fun tunes as the nutty The Outlaw Orchestra provide two helpings of merry mirth with their recently released double track EP Outlaw This Christmas.
The A-Side title track 'Outlaw This Christmas' is a shit kicking amalgamation of Primal Scream and Elton John as soundbites of 'Getcha Rocks Off' and 'Saturday Nights Alright For Fighting' give us the only three minute warning we need for this thigh slapping rock n roller. Shout em out loud and proud choruses arrive early as the lyrics are hilariously near the knuckle, point proven by "I'd rather hang out with the outlaws than the in-laws" and it ends on a full blooded headbanging outro!
B-Side 'Can't Fall Over Straight' is barroom boogie par excellence as it romps, stomps and hollers like vintage Molly Hatchet. Electric guitars and banjo fire it along on a hot rails to hell ride, backed by joyously uplifting lyrics to melt the coldest of hearts. Job well and truly done!
They formed in 2016 from the deep south (Southampton) UK coast with a love of country rock and roll.
Purchase links to the EP and other band info are here :- http://theoutlaworchestra.com I https://www.facebook.com/theoutlaworchestra I https://www.youtube.com/channel/UCNrb_8z1NPWRSZ__Dpahs0w I