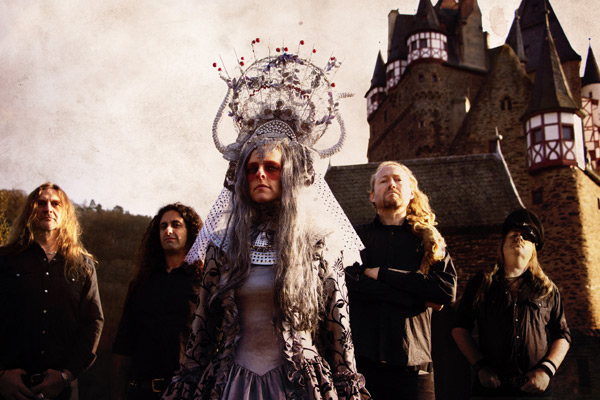 Australian psychedelic rock and roll occultists THE NEPTUNE POWER FEDERATION proudly present another song from their upcoming new album "Memoirs Of A Rat Queen"!
Bow to the Imperial Priestess and check out the video clip for "Bound For Hell" at this location: https://youtu.be/qGFLpOdwktM
Premiered by Deaf Forever Magazine, Germany: https://www.deaf-forever.de/videopremiere-the-neptune-power-federation
The band's fourth studio album was tracked by Jaytanic Ritual at The Pet Food Factory in Marrickville, Sydney. Accompanied by a graphic novel created by Inverted CruciFox, "Memoirs Of A Rat Queen" is a rock and roll spectacle for the ages. A sonic journey like no other – coming on September 20th 2019 via Cruz Del Sur Music.
"Watch Our Masters Bleed" – Official Video Clip: https://youtu.be/gdObGeAvwl4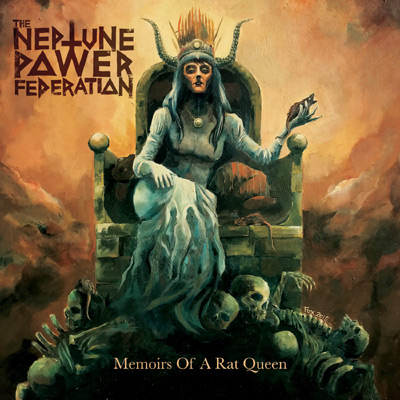 Tracklist:
Can You Dig?
Watch Our Masters Bleed
Flying Incendiary Club For Subjugating Demons
Rat Queen
Bound For Hell
I'll Make A Man Out Of You
Pagan Inclinations
The Reaper Comes For Thee
Line-up:
Imperial Priestess Screaming Loz Sutch – Vocals
Inverted Crucifox – Guitar
Search and DesTroy- Guitar
Jaytanic Ritual – Bass
Mr. Styx – Drums
Links:
https://www.facebook.com/theneptunepowerfederation / http://www.theneptunepowerfederation.com
http://www.cruzdelsurmusic.com / https://www.facebook.com/cruzdelsurmusic