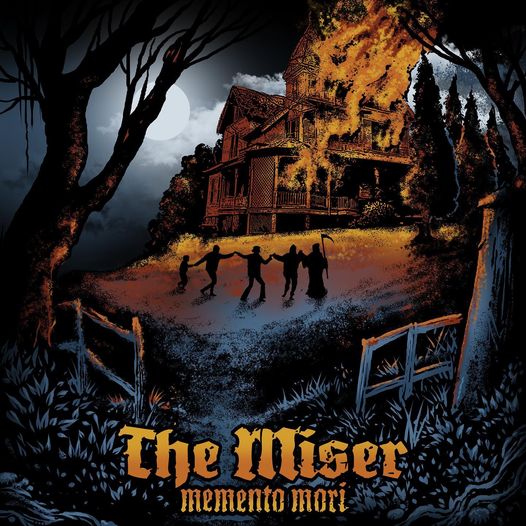 Welcome back to The Miser who pile on the misery since forming in 2014 with recently released, brand spanking new EP Memento Mori. These five tracks challenge your opinions as it focuses around themes of mental health, horror and loss. It's not an easy listen, but a very rewarding one!
It kicks off with 'House On The Hill' first single taken from it. A lengthy intro of wrecking ball power speedy riffing marches into thicker grooves joined by the Ozzy tinged lead vocals of Sean Crocker who delivers with a leering howl as the song writhes and churns towards a cataclysmic ending.
The incessant riffing for 'A New Dream' are air guitar inducing for sure until it settles down for a catchy chug and mighty howls pepper choruses that precede a doom laden midsection until all hell breaks loose for a fiery outro.
'Scars', second single taken from the EP rages in on heavy bass guitar and snappy snare drumming to kick it into gear towards a glass shattering vocal. Mighty "Whoa-oh-ohs" up the intensity levels towards a headbanging heaven close.
'Yeah We're Back' is a statement of intent that they're definitely back and with a vengeance! A hammer blow intro careers into a rollercoaster white knuckled ride of ear mauling rhythms for a force of nature delivery.
Final track 'Memento Mori' arrives far too soon. It's a truly scary skin crawler that gallops towards a banshee screamed vocal that weaves around bobbing riffs. A brief respite from the madness is a mini bass guitar solo midway until it races towards the finish line on a raucous guitar solo, a drum masterclass, closing on a suffocating dirge.
The Miser are named after 14th century painter Hieronymus Bosch and his painting 'Death And The Miser', reminding that death comes to us all.
The Miser band info :- https://www.facebook.com/themiserband I http://www.themiser.bandcamp.com I https://www.youtube.com/user/deathandthemiser I
The Miser band line up :-
Sean Crocker – Lead Vocals.
Scott Haslett – Guitar.
Matt Hull – Bass Guitar.
Dan Danby – Drums.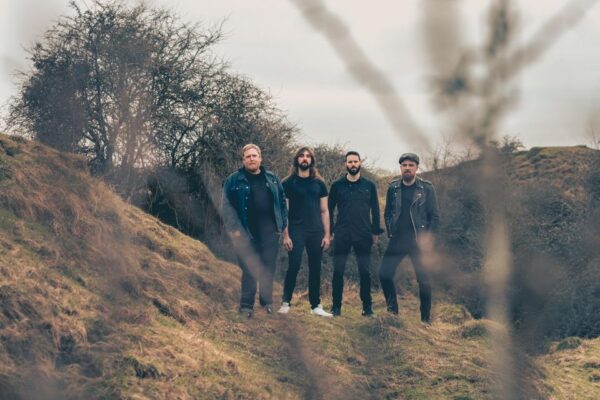 The Memento Mori EP by The Miser has five fiendishly songs to mess with your head!